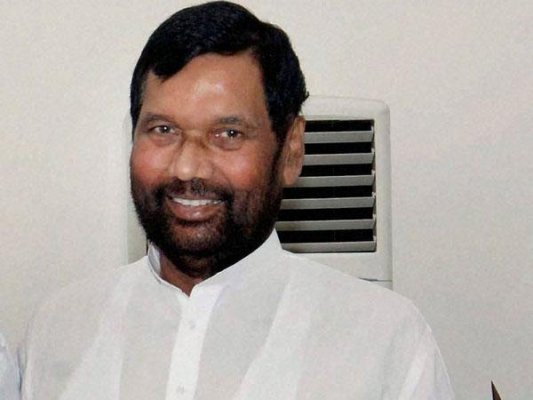 New Delhi: Food Minister Ram Vilas Paswan today met Finance Minister Arun Jaitley here and discussed the issue of raising import duty on crude and refined edible oils to restrict cheap imports and protect domestic farmers, among other matters.
Problems faced by sugar mills in availing of loans sanctioned through the Sugar Development Fund (SDF) and the issue of additional budget allocation for FCI were also discussed.
"The proposal on increasing import duty on edible oils, additional budget for FCI and loan issue under SDF, among others, were on the agenda of the meeting," Paswan told PTI.
The Food Ministry favours increasing the import duty on crude and refined edible oils from existing 2.5 per cent and 10 per cent, respectively, he said.
Industry body Solvent Extractors Association (SEA) has been demanding a duty hike in crude edible oils to 10 per cent and on refined edible oils to 25 per cent as local prices have fallen to historical lows due to cheaper imports from Malaysia and Indonesia.
On sugar sector issues, Paswan briefed the Finance Minister about the current impasse between the UP sugar mills and the state government over cane price policy, sources said.
Private sugar mills in the state have threatened to suspend operations in the current season beginning this month.
Paswan also discussed about relaxing certain norms so that sugar mills can avail of loans easily from SDF, sources said, adding that he also sought additional budget allocation for state-run Food Corporation of India (FCI) for giving food subsidies this fiscal.
A budget allocation of Rs 92,000 crore has been made against the requirement of Rs 1,47,700 crore for this fiscal.