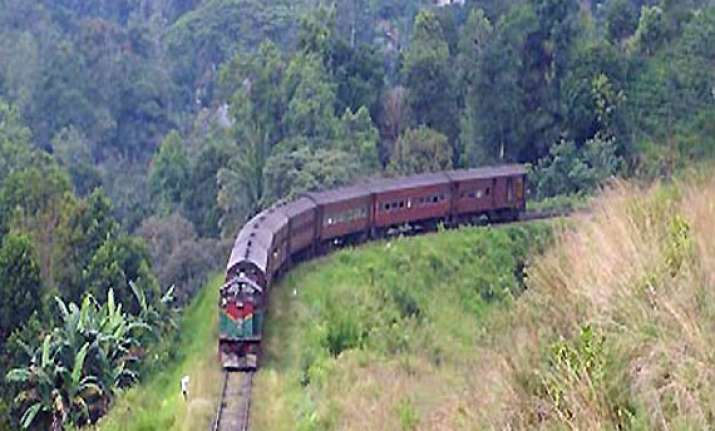 New Delhi, Nov 18: Indian Railways today entered into an agreement with Sri Lankan government for a USD 149 million reconstruction project of rail line between Pallai and Kankesanthurai in Northern Province of the island nation.

General Manager of Sri Lanka Railwys, B A P Ariyaratne and Managing Director of Ircon, Mohan Tiwari, signed the agreement.

The project covering 56km will commence soon and is likely to be completed within two years.

Besides, Ircon is also executing other rail projects in Sri Lanka, including of restoration of 106 km-long Medawachchiya-Talaimannar section, 90 km-long Omanthai-Pallai section and supply and installation of signaling and telecommunication system on the entire railway network in the Northern Province.

Completion of these projects will provide an efficient rail transportation system covering the entire rail system from North to South in Sri Lanka.

Ircon has already completed the 42 km long Galle-Matara section of Coastal Railway in February this year where the trains are in operation.

Work on Kalutara-Galle section is slated to be completed by March 31, 2012.