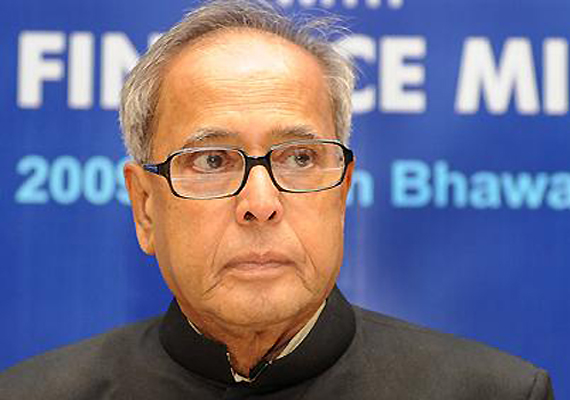 Kolkata, Apr 4: With the indefinite strike by jewellers entering the eight day today, a Kolkata-based organisation said that the Gem and Jewellery Export Promotion Council has been invited by Union Finance Minister Pranab Mukherjee to discus their demands.
Mukherjee has invited the jewellers to meet him in Delhi on April 6 to discuss their demands, Ashok Begani, President, Calcutta Gem and Jewellers' Welfare Association, told PTI here today.

Members of the association are on indefinite strike in protest against increase in import duty and excise duty on gold.

Begani said that if there was any rollback on the import and export duty hike, "we will celebrate, otherwise we will intensify our agitation."

Begani said if the Centre refused to rollback the duty hike, the Association members would hold a token hunger-strike here on April seven.

"We may have to go for indefinite hunger-strike if the Centre refuses to concede our demands," he said.  The jewellers had taken out a candlelight protest  here last night to highlight their plight.

In Delhi, Central Board of Excise and Customs chairman S K Goel said: "We have already clarified to all the associations that there is not a case for apprehension. Finance Minister has called a meeting with them. The meeting is likely to take place day-after tomorrow."

Goel was speaking  on the sidelines of an event organised by FIEO  in Delhi today.

Last week, the Finance Minister said the Centre is considering the demand made in different quarters to withdraw one per cent excise duty on non-branded jewellery proposed in 2012-13 Budget.

Bowing to protests by jewellers and demands in Parliament, Mukherjee hinted at a roll back of the excise duty on unbranded jewellery but ruled out going back on the hike in import duty on gold and platinum.

He had also promised to reconsider the proposal to make it mandatory to produce PAN card for purchase of jewellery of over Rs 2 lakh.

"I understand the plight of small jewellers ...I am considering it... the period that will be available from now and (passage of) Finance Bill, I will come out with an acceptable formulation", Mukherjee had said in his reply to the general discussion on the Budget for 2012-13 in the Lok Sabha.