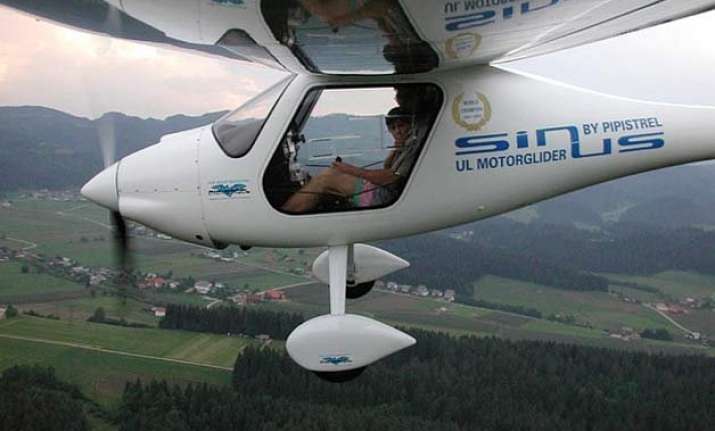 New Delhi: Slovenian firm Pipistrel, which has signed a deal with the Defence Ministry here for 194 micro-light aircraft, may set up a manufacturing unit here if its gets the follow-on order or more business in the private sector.
"We don't have any offset in this contract but are open to the idea of setting up a manufacturing unit in India if we get the follow-on order or more business opportunities," Pipistrel's CEO, Ivo Boscarol said.
The contract signed yesterday has an option clause whereby 100 more aircraft can be bought under the same terms and conditions if needed.
The Indian version of Pipistrel's 'Virus FW80' will be known as 'Garur'. The deal is valued at Rs 105.5 crore, defence sources said.
India had first issued a Request for Proposal (RFP) for the micro-light aircraft in 2011. The aircraft is a two-seater trainer, capable of take-off and landing on prepared as well as semi-prepared surfaces.
Made of advanced carbon fiber material, it is capable of carrying two crew members and their equipment.  
They added that while 110 of the machines are meant for NCC, Air Force will receive 72 of these aircraft.  
IAF needs these aircraft for carrying out bird reconnaissance of air fields and their arrival is expected to give a big boost to flight safety.
Navy, too, will devote these aircrafts for the same purpose while NCC will use them for training its cadets, defence sources said.
Pipistrel will begin with the deliveries to more than 100 locations all over India in 8-month time. All 194 aircraft must be delivered within a period of thirty months after the first delivery.
To ensure smooth and uninterrupted operation of the "GARUDs", Pipistrel will equip IAF, Navy and NCC with spare engines, ground support equipment and tools, special multi-year spare parts packs, extended 10-year product support, as well as train a large number of aircrew, instructors and technical staff.