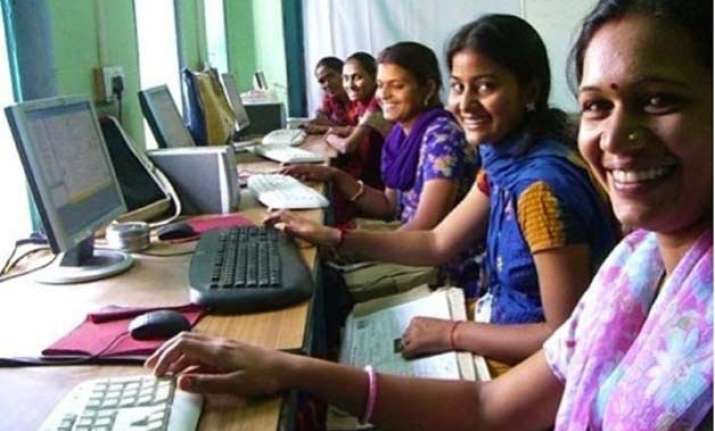 New Delhi: As India sees a revolution in its $300 billion retail industry, thousands of women in the country are gaining big.
With the emergence of online marketplaces such as Amazon, Snapdeal and Flipkart, women are now gaining financial independence by selling products across categories such as health care, home furnishing, jewellery, handicrafts, and fashion apparel.
These women now constitute about 20% of the 1 million sellers on platforms that form the $12 billion online retail industry. They are gaining prominence in a country where the percentage of the female workforce has fallen from 39% in 2010 to about 30% currently.
It is also a step towards empowerment of women who were earlier employed in sectors such as farming, textiles, and construction.
As reported by Economic Times, Namita Jain, a former homemaker who saved about Rs 4 lakh to invest in starting Neerav Stores on Delhi-based online marketplace Snapdeal.
Every morning she uses to check her emails of online orders from across the country on her smartphone. She lists products such as utensils, pressure cookers, gas stoves, and induction cookers on online marketplaces. And every morning she sends her four-member staff to Delhi's trader hub of Chandni Chowk to source the products from wholesalers.
The products are then packed at her home and dispatched the same day through courier partners. "Between 10 am to 5 pm, I end up completing about 400 products a day on Snapdeal alone," said Jain, who is planning to start a computer accessories category.
According to the India Brand Equity Foundation, by 2020, the total Indian retail market is projected to reach $1.3 trillion, with fashion and footwear leading the category by accounting for 40% of sales. It's in these categories that women are especially making a mark.
Women like Jain are part of a growing community of micro-entrepreneurs in a country where women are in the minority in the workforce. Indian women form 26.1% of all rural workers, and 15% of all urban workers, according to Catalyst, a global think tank on women workplace participation.
But on Flipkart, of the 30,000-odd sellers, about 20% are women. Interestingly, about 15% of these women are customers-turned-sellers. "These women have identified the gap and launched their own brands offering regional handicrafts, antique pieces, and designer wear," said Ankit Nagori, senior vice president, marketplace, at Bengaluru-based Flipkart.
On Snapdeal, women account for 30% of the sellers. "Our goal is to create 1 million successful entrepreneurs within the next three years, and we believe women entrepreneurs will play a major role in this," said Vishal Chadha, vice president, market development, at Snapdeal.
Amazon India, however, has a different take. "We don't track the gender of our sellers when they register on the platform," said Amit Deshpande, a director and general manager at Amazon India, which has about 20,000 listed sellers.