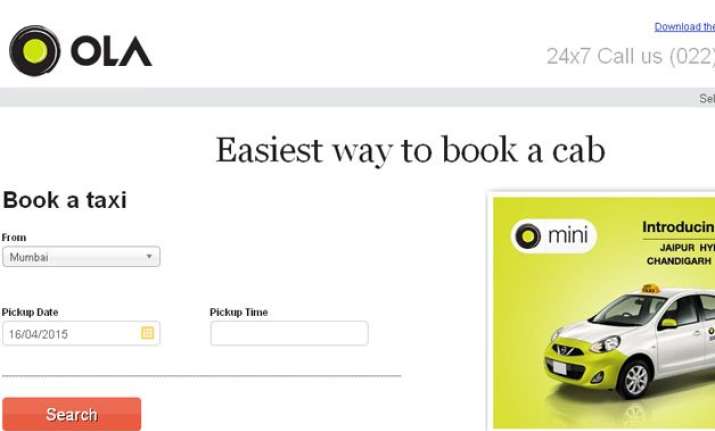 New Delhi: Uber's main rival, Ola, has raised a $400 million Series E round to fuel further expansion in India. The company is aiming to grow to 200 cities in India before the end of the year.
Registering exponential growth, Ola is currently present in over 100 cities offering series across cabs, taxis, and auto-rickshaws.
The Bangalore-based company had in October last raised about $210 million from Japan's SoftBank Group.
The additional investment will allow Ola to go deeper into smaller cities with its small car category, Ola Mini, to build personal transportation ground-up.
The company recently acquired its biggest rival, Taxiforsure, thus further accelerating its growth.