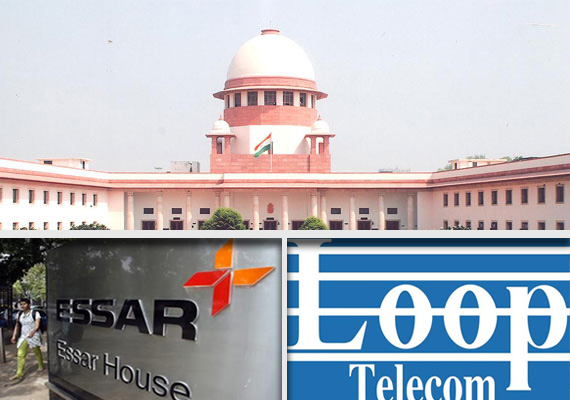 New Delhi, Feb 15: The Supreme Court today refused to grant interim stay on the summonses issued against Essar Group and Loop Telecom but agreed to hear their pleas challenging the jurisdiction of a special court which took cognizance of the chargesheet against them in the case arising out of the CBI probe into 2G spectrum scam. 

"We would quash the proceedings if we come to the conclusion that the court has no jurisdiction to hear the case," a bench of justices G S Singhvi and S J Mukhopadhaya said asking them to appear before the trial court on February 22.

It issued notices to CBI and others asking them to file their responses within two weeks on the companies' plea in which they have said since corruption charges have not been made against them under the Prevention of Corruption Act, their case is triable by a magistrate and not a special court. 

The bench did not agree with companies' counsel Harish Salve and Mukul Rohatgi that till the jurisdiction issue is decided, there should be interim stay on the summons issued by the special court for the appearance of the representatives of the firms and their promoters chargesheeted by CBI.

It also made the NGO, Centre for Public Interest Litigation (CPIL) and others, who had filed the petition in the apex court on the 2G spectrum scam, as respondents. 

Advocate Pranab Sachdeva, appearing for the CPIL and other NGOs, accepted the notice on their behalf. 

The two telecom firms, in their petitions, had said they have been chargesheeted under section 420 (cheating) and 120B (criminal conspiracy) of the IPC and the charges were triable by a magistrate and not by the special court constituted under the Prevention of Corruption Act for hearing the 2G case. 

Other accused named in the third chargesheet are Essar group promoters Anshuman and Ravi Ruia along with Loop Telecom promoters Kiran Khaitan, her husband I P Khaitan and Essar Group Director (Strategy and Planning) Vikash Saraf. 

The companies and their promoters have denied any involvement in the scam.