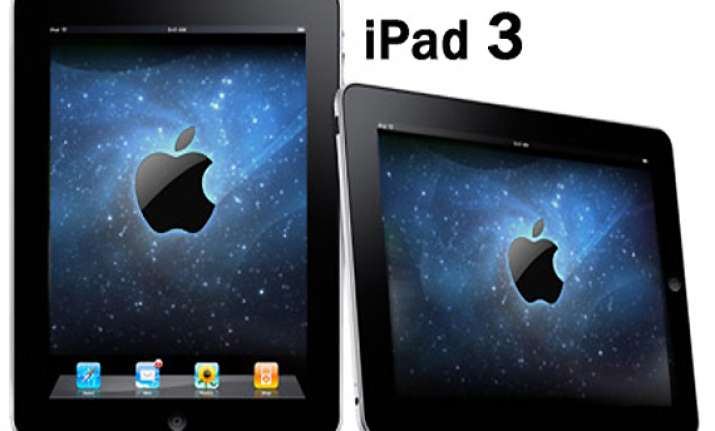 Mumbai, Apr 16:
The new iPad, Apple's third generation tablet PC, will be launched in India  on April 27.
The new gadget, available in the standard black and white colours, will be sold at a suggested price of $499 for the 16 GB wi-fi only model, reports The Hindu.
The iPad wi-fi plus 4G model  may be sold at a suggested price of $629 (There will be a price mark-up post the customs duty and other charges in the local market).
The new iPad is slightly thicker and heavier than the previous iPad 2.  The device has been garnering positive reviews for its Retina display (that promises to make it the sharpest mobile device packing in more pixels than even the standard HD TV).
There have been some complaints though from the users that the device gets a bit overheated when compared with previous models when used over a long period for high-resolution applications such as 3D gaming.
Apple has reacted that the temperatures may be higher than the iPad2 but still fell within its operational requirements.
Apple says the device is now a hit.  The 4G version of the device is still an advance over the telecom networks already available in place across the country. A few telecom providers though have said they will soon be rolling out 4G networks.
Among other improvements to the previous version, the new iPad features a higher resolution camera and has also incorporated a dictation-input mode.
After the launch of the new iPad in March, Apple had slashed the prices of the iPad2. It starts at Rs.24,500 for the basic 16 GB wi-fi only version and is expected to retail at that price alongside the new iPad.