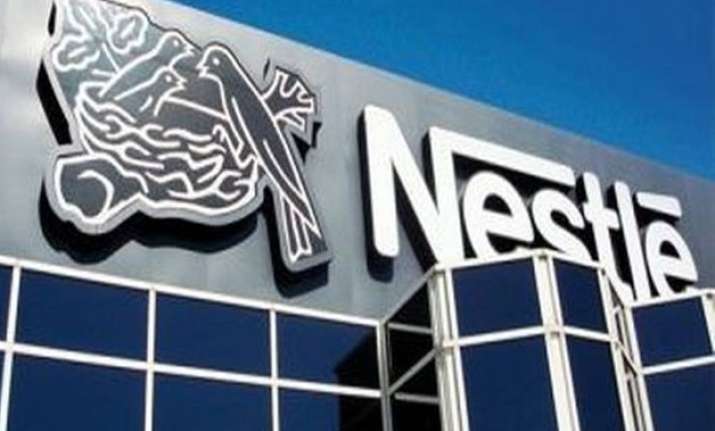 New Delhi: Shares of Nestle India dropped during opening trade on the Bombay Stock Exchange's (BSE) Sensex as the company reported its first quarterly loss in 15 years on the back of a ban on Maggi noodles by FSSAI.
The share price of Nestle India opened at Rs 6011 per share and dropped to a day's low of Rs 5991. At the time of writing this story, stock of Nestle India was trading marginally in green with a 0.16% gain, at Rs 6156 per share.
Hit by ban on its Maggi instant noodles, FMCG major Nestle India reported a standalone loss of Rs 64.40 crore for the second quarter ended on June 30, 2015 -- its first quarterly loss in 15 years.
The company had posted a net profit of Rs 287.86 crore during the April-June quarter of financial year 2014-15, Nestle India said in a statement.
The company's total income from operations during the period under review declined 19.52% to Rs 1,957.01 crore as against Rs 2,431.97 crore in the same period of previous year.
"Net sales for the quarter have decreased by 20.1% largely due to the impact of the Maggi noodles issue. Net domestic sales decreased by 20.6%," Nestle India said.
The company follows January-December financial year.
According to a report by Bloomberg, the company hasn't seen a loss in any of the quarters dating back to 2000.
Nestle Managing Director (Designate) Suresh Narayanan said: "This quarter has been extremely challenging for the company. Nestl India would like to reassure consumers that our products are safe. Consumer trust is and will always remain the cornerstone of Nestle. Nestle India is making all efforts and will continue to engage with authorities to bring Maggi Noodles back on the shelves".
"The Maggi issue disrupted business. In addition to loss of sales from the business disruption, net sales worth Rs 288.4 crore has been reversed during the quarter in relation to Maggi noodle stocks already sold and withdrawn from the market," the company said.
Nestle India reported an exceptional item of Rs 451.66 crore, which "relates to estimates of loss on account of stocks withdrawn including incidental costs thereto and other related costs incurred".
In June central food safety regulator FSSAI banned Maggi noodles saying it was "unsafe and hazardous" for human consumption after finding lead beyond permissible limit and presence of taste enhancer monosodium glutamate (MSG).
In the first half of the fiscal, Nestle's net profit on standalone basis was down 53.22 per cent to Rs 255.88 crore as against Rs 547.02 crore in the year-ago period.
Total income from operations for the first half of the fiscal stood at Rs 4,473.49 crore as compared to Rs 4,753.48 crore, a decline of of 5.89 per cent.
Shares of Nestle India ended at Rs 6,147.30 on the BSE, down 0.62 cent from previous close.