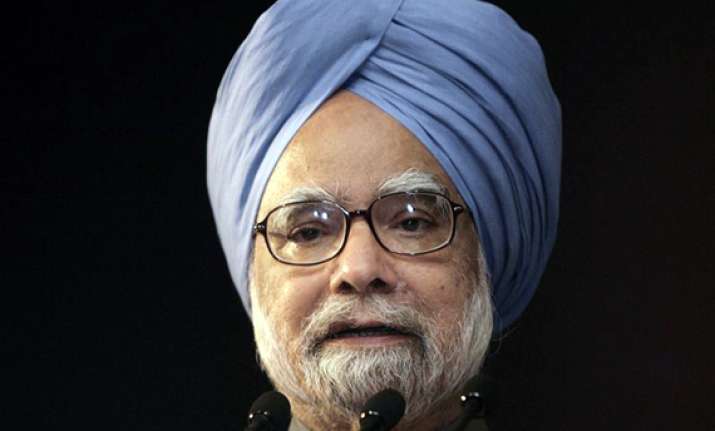 New Delhi, Dec 22: Prime Minister Manmohan Singh today hit out at industry leaders for their "negative comments" on government policies, saying it has "added to the uncertainty" but admitted that evolving of consensus on issues takes longer than desired due to coalition politics.

Amidst the talk of policy paralysis in the government, he asserted the government was committed to creating a growth oriented economic environment.

"I must confess that it is a little disappointing to sometimes hear negative comments emanating from our business leadership or be told that government's policies are causing slowdown and pessimism in the industrial sector.

"Such comments have added to uncertainty and have emboldened those who have no stake in our economic growth," Singh said at the meeting of the PM council of Trade and Industry.

Admitting that the meeting is taking place under difficult circumstances, he said the external environment poses significant challenges.

"We face the continued possibility of a potentially severe crisis in the Eurozone. The US growth has continued to be sluggish. In the near future we cannot hope to see the same growth impulses from the West as we saw prior to the meltdown," he said.

Coupled with this are issues of international food price volatility and the increase in oil prices are there.

The situation on the domestic front is equally a matter of concern, Singh said, adding that the persistent high inflation for some time now is unacceptable.

"We have to steer the economy back to the path of fiscal consolidation," Singh said in his opening remarks.