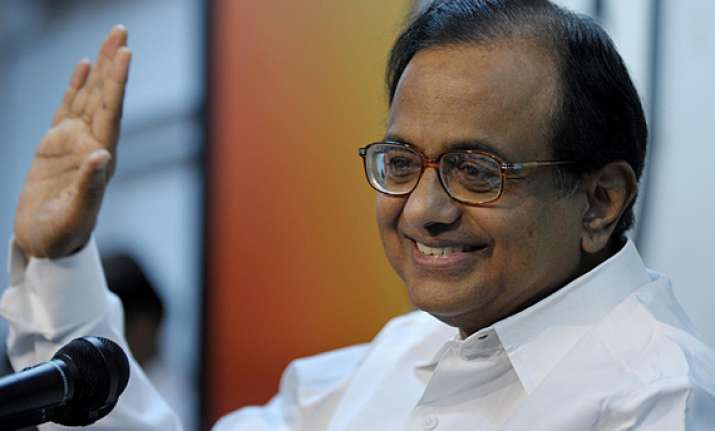 New Delhi, July 29: The government needs to relax rules to attract more foreign investments, Finance Minister P Chidambaram said on Monday. "Our government is industry friendly and when we return in 2014, we will be more friendly," Chidambaram said.
Government is seeking higher foreign investments to fund the current account deficit, which hit 4.8 per cent of the GDP in the fiscal year that ended in March. FM said, "FY14 CAD is seen at level of last fiscal, at about $88 billion."
A swollen deficit has helped make the rupee the worst performing emerging Asian currency, which has been down over 9 per cent since the beginning of May.
Chidambaram is of the opinion that RBI's liquidity steps will not lead to a hike in lending rates. "Banks have assured enough credit will be given to companies," he said. "I am almost certain banks' interest rates won't rise," he added.
According to Chidambaram, the rupee depreciated due to 'speculative attacks by certain people'. Chidambaram said, "Price stability can't be the only mandate of RBI, I don't expect its liquidity measures to result in hike in bank lending rate."
For the first time since the 1997 East Asian crisis, the Reserve Bank governor's prognosis for the Indian rupee will take centre stage at the quarterly monetary policy on July 30, instead of interest rates.
All the 15 economists polled by ET were unanimous that repo rate - the rate at which the central bank lends to banks - and cash reserve requirement - the portion of deposits that needs to be kept with RBI - will remain at 7.25% and 4%, respectively. So will the statutory liquidity ratio - the portion of deposits to be held in government bonds - at 23%.
RBI's reaction to the sliding rupee, which touched life lows this month, is drawing comparison to former governor Bimal Jalan's shock therapy of steep interest rate and reserve ratio increases in January 1998, reversing an easing cycle. Jalan's measures lasted about three months.
According to the FM " rupee depreciated due to speculative attacks by certain people.'
Investors are looking for guidance from Subbarao on when his tightening by stealth will end.