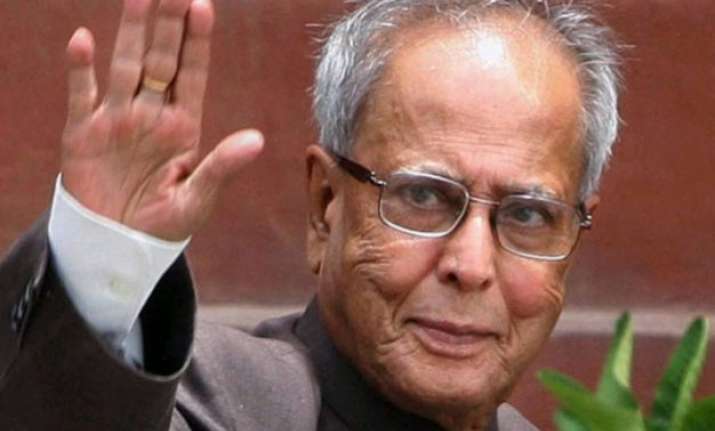 New Delhi: President Pranab Mukherjee on Wednesday said India needs strong defence forces for not only ensuring peace but also safeguarding its territorial integrity.
Mukherjee, the Supreme Commander of Indian armed forces, was speaking after awarding Presidential standards or colours to two elite flying units of the Indian Air Force (IAF) here-- the 21st Squadron and the 116th Helicopter Unit.
"As a responsible nation, India is firmly committed to peace and stability for which we need an effective deterrence and a strong defence force.
"While the nation is striving for all-round economic growth and social empowerment of its citizens, we remain equally focussed on building our defence capability that safeguards our sovereignty and territorial integrity," he said while delivering his speech at the Air Force Station here.
Mukherjee arrived here yesterday for the event, his first domestic tour after over two months as he was suggested rest due to illness.
The President lauded the IAF for not only "safeguarding the sovereignty" of the country but for also undertaking massive relief operations in calamity-hit areas in the past.
"The nation is immensely proud of Indian Air Force and remains indebted to the air warriors for their selflessness and sacrifice," he said.