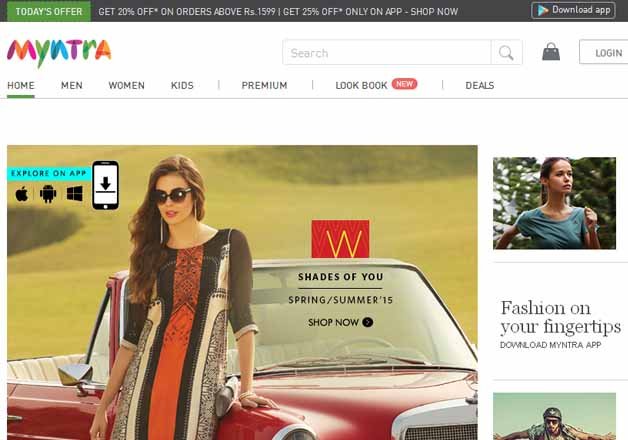 New Delhi: Online fashion retailer Myntra,  a subsidiary of Flipkart, will shut down its website from May 1 in a move that is seen as becoming mobile-app only shopping platform.
As per The Times of India report, keeping in view the surging internet usage over smartphones in India, Myntra will soon become a solely app based service and may stop its website.
The report claimed that Flipkart registers more than 60 per cent of sales through its app while its fashion e-store Myntra draws as much as 80 per cent of its traffic and 70 per cent of sales from its mobile app.
Flipkart, which acquired Myntra a year ago, may also follow suit if this experiment goes well.
It may be recalled that both Flipkart and Myntra have already shut down their mobile websites directing visitors to their respective apps.