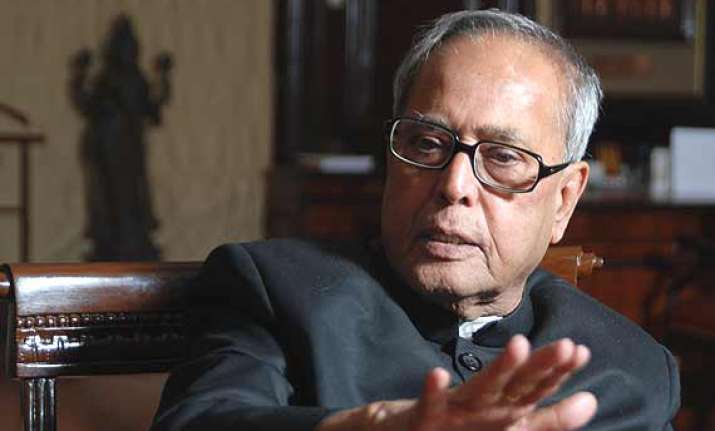 New Delhi, June 11: To deal with the menace of black money stashed abroad by Indians, the government today said it is expanding the network of Income Tax Overseas Units (ITOUs) to collect information on such wealth on real time basis.
"After a comprehensive review of the existing network, steps are being taken to further augment the reach of the ITOUs in some more jurisdictions," Finance Minister Pranab Mukherjee said at the annual conference of senior officers of the Income Tax Department here.
To facilitate real time exchange of information on cross-border transactions, India had set up eight more ITOUs at its missions at Cyprus, France, Germany, the Netherlands, the UAE, UK, the USA and Japan.
The enlarged network of ITOUs along with Double Taxation Avoidance Agreements (DTAA) and Tax Information Exchange Agreements (TIEA) will help India in receiving valuebale information in future, Mukherjee said.
The ITOUs would obtain information on tax and financial data of investments made by individuals and institutions in these countries and facilitate any data on investment or routing of money in the country and vice-versa.
Undeclared assets held by Indians abroad has been a matter of intense debate recently.
"We have come out with a white paper on black money to inform this debate and help create a more effective policy response to address the issue, as we move forward," he said.
He said the I-T Department has been "striving" to check the menace of black money and tax evasion, which eats into vitals of the national economy and also poses threats to national security through linkages to money-laundering and terrorism.
Mukherjee said the government had commissioned a study on unaccounted income and wealth, within and outside the country.
 It is likely to be completed in September, he said.
The government is also examining the report of a committee on ways to strengthen the existing laws against black money.
"I hope that these two studies will help in identifying the gaps in the present legislative and administrative framework and shall help us in checking the menace of black money through an effective policy response," he said.
The 'Benami Transactions (Prohibition) Bill, 2011', introduced in the Lok Sabah, is another important step to curb generation and channelisation of black money, the Finance Minister said.
The Bill is now being examined by the Standing Committee on Finance.
"The Bill contains elaborate provisions...The introduction of this law will further help in our resolve to reduce the menace of black money," he added.