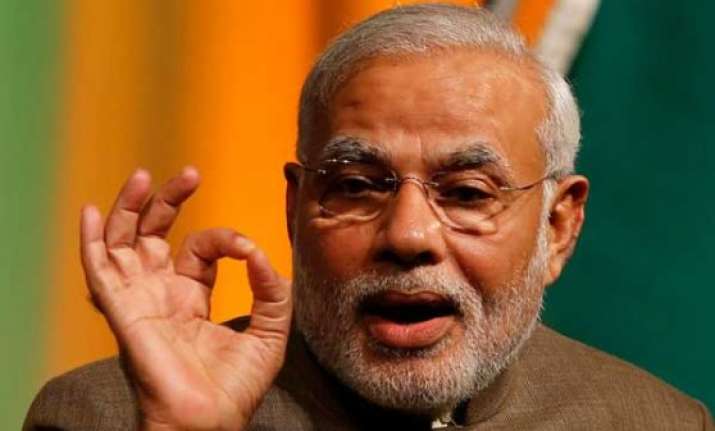 Manila: Reforms brought by Prime Minister Narendra Modi will help India grow 5.5 per cent this fiscal and, if extended, should lift growth to 6.3 percent next year, a top official in the Asian Development Bank (ADB) said here on Wednesday.
The expected growth is backed by sliding oil prices and the reforms ushered by the National Democratic Alliance (NDA) to juggernaut India on a high growth path.
In its update to the 2014 outlook, the ADB said developing Asia was now expected to grow 6.1 per cent this year, a tad below its 6.2 per cent forecast in September.
On account of a sagging economic situation in Southeast Asia, growth in 2015 was seen at 6.2 per cent, from the 6.4 per cent previously.
"While growth in the first three quarters of this year was somewhat softer than we had expected, declining oil prices may mean an upside surprise in 2015 as most economies are oil importers," said ADB chief economist Shang-Jin Wei.
The ADB cut its 2014 and 2015 growth forecast for China to 7.4 per cent and 7.2 per cent, respectively, from the 7.5 per cent and 7.4 per cent estimates made in September, due to falling property prices and the spillover effects on the construction sector.
"Falling global oil prices present a golden opportunity for importers like Indonesia and India to reform their costly fuel subsidy programmes," Wei said.
"On the other hand, oil exporters can seize the opportunity to develop their manufacturing sectors as low commodity prices tend to make their real exchange rates more competitive," he added.
Since June, Brent crude has fallen 49 per cent to below USD 60 a barrel, which means big savings for Southeast Asia's large oil-importing economies - Thailand, Philippines and Indonesia.
Inflation in the region is now forecast to be lower at 3.2 per cent in 2014 and 3.5 per cent in 2015, compared to the 3.4 per cent and 3.7 per cent seen in September.