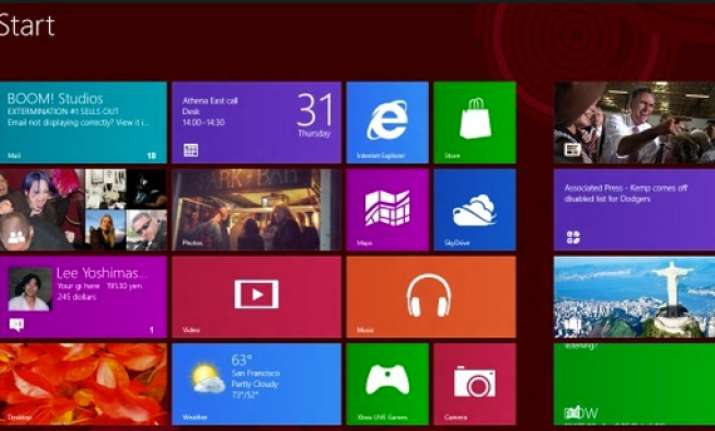 New Delhi, June 5: Software giant Microsoft has unveiled the updated version of its touch-enabled Windows 8 operating system at the world's second largest computer show in Taipei.
Tami Reller, chief financial and marketing officer of the company's Windows Division, said that Windows 8.1 would be available on both PCs and tablets later this year.
Speaking at the Computex show on Wednesday, Ms. Reller said the 8.1 update took into account input from consumers on the Windows 8 system, which has received only lukewarm reviews.
"Windows 8.1 furthers the bold vision of Windows 8 by responding to customer feedback and adding new features and functionality that advance the touch experience and mobile computing's potential," she said.
Antoine Leblond, corporate vice-president of Windows Program Management, demonstrated the upgraded system, which included enhancements in areas including platform personalisation and search.