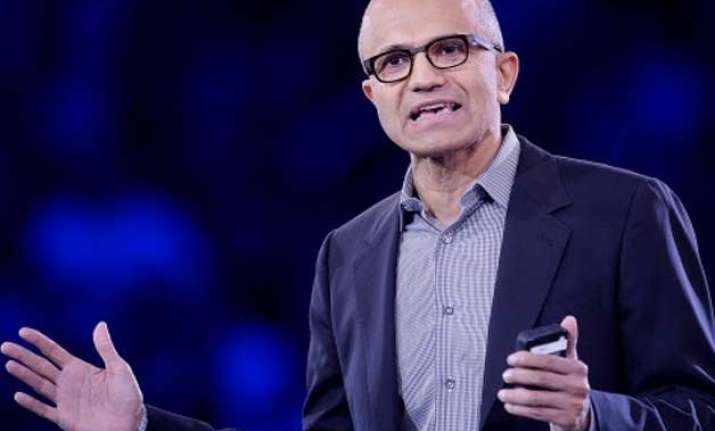 New York: Microsoft's India-born CEO Satya Nadella and other members of corporate America have expressed their condolences on the sudden death of former president APJ Abdul Kalam, saying the 'missile man' will continue to inspire the world with his courage, tenacity and vision.
"RIP @APJAbdulKalam...Your teachings, leadership and humanity were inspiration to us all," Nadella tweeted.
Premier business advocacy group US-India Business Council, expressing condolences on behalf of its member companies, said Kalam was one of India's greatest leaders and visionaries.
"The Council is comforted by the knowledge that not only India but the rest of the world will benefit from the courage, tenacity, and vision that Dr Kalam displayed throughout his lifetime.
"At this transformational and buoyant period in India's growth, the Council and its members will hold Dr Kalam's words close to heart: 'You have to dream before your dreams can come true,'" it said in a condolence statement.
USIBC said Kalam, popularly known as the missile man of India, spent more than 40 years of his scientific career as the architect of significant institutions, such as the Defence Research and Development Organisation (DRDO) and the Indian Space Research Organisation (ISRO).
The group said one of the greatest testaments of his visionary thinking is the "India Vision 2020," a comprehensive strategy to transform India into a developed country by 2020.
It noted that the Council's Executive Committees mirror the five sectors (agriculture, infrastructure, education and healthcare, information and communication technology, and defence technology) that Kalam astutely identified as crucial to India's development.
Kalam's demise is not only a loss for the political and scientific world but also to the youth of India as well as the world to whom he was a source of huge inspiration.
"As profound as his loss is for the field of science, politics and critical philosophy, our sorrow also stems from the loss of him as a mentor for young Indians. He believed that India's potential could be unleashed by bringing out the best in its younger generations," USIBC said.
The former president encouraged young minds to think outside the box and pave their own unique path, echoing a message of innovation and creativity that is integral to strengthening India's education system, USIBC added.