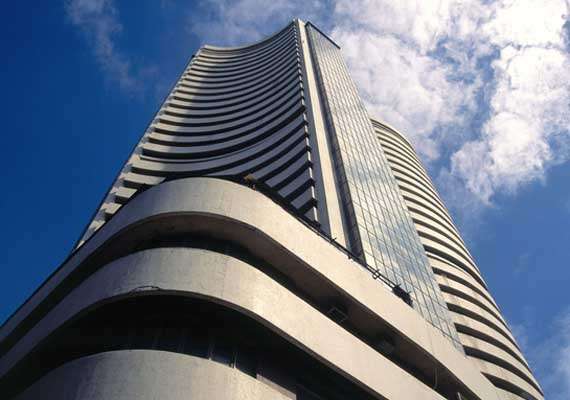 New Delhi, July 28: Dragged down by energy majors RIL and ONGC, the combined market capitalisation of top six Indian companies fell by a whopping Rs 44,127 crore last week.
While ITC, RIL, ONGC, Coal India, HDFC Bank and HUL saw losses in their market value, firms like TCS, Infosys, Bharti Airtel and HDFC witnessed addition in their m-cap.
In the stock market, the benchmark S&P BSE Sensex tanked 402 points to close at a two-week low of 19,748.19.
RIL's market cap dropped by Rs 10,762 crore to Rs 2,88,014 crore last week, taking the biggest hit among top-10 companies. Its shares lost 3.6 per cent to end at Rs 889.90.
Similarly, the value of ONGC slipped by Rs 10,566 crore to Rs 2,60,044 crore.
The value of Coal India plunged Rs 8,748 crore to Rs 1,78,374 crore and HDFC Bank lost Rs 8,619 crore to Rs 1,53,918 crore.
HUL's m-cap tanked Rs 5,037 crore to Rs 1,43,394 crore and the valuation of ITC fell by Rs 395 crore to Rs 2,91,182 crore.
In contrast, TCS added Rs 5,979 crore to Rs 3,46,907 crore in its value, Infosys's m-cap soared by Rs 4,002 crore to Rs 1,67,418 crore, Bharti Airtel's market value surged Rs 2,918 crore to Rs 1,34,852 crore and HDFC's m-cap climbed Rs 326 crore to Rs 1,24,881 crore.
Meanwhile, in the list of top-10 companies, TCS stood at the number one position, followed by ITC, RIL, ONGC, CIL, Infosys, HDFC Bank, HUL, Bharti and HDFC.
Market capitalisation or the value of a listed company is arrived at by multiplying the total number of its shares with its stock price on a particular day or time.