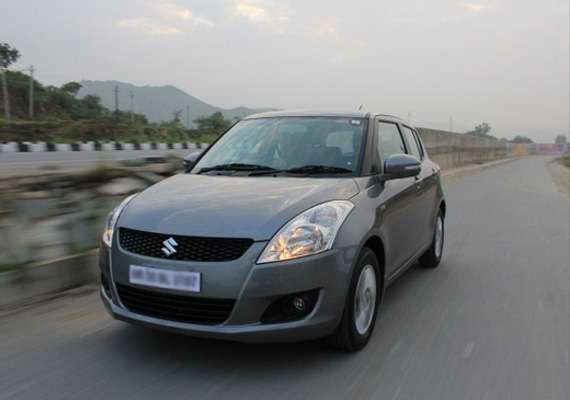 New Delhi, July 28: Amid a slowdown in car sales, Maruti Suzuki India said it will foray into the light commercial vehicles segment, 30 years after an initial plan was shelved when the company started operations.
The country's largest car maker said it will take about two years to launch the LCV, which will take on Tata Motor's Ace, the leader in the segment.
The vehicle will be developed on the platform of parent Suzuki Motor Corp (SMC)'s Carry, an LCV that is sold in markets such as China, Indonesia and Pakistan.
"It was planned in our original agreement (with SMC) in 1982 that the Carry LCV would be launched in India but at that time, due to poor response from the market, it was shelved. Now the situation has changed and the board has given approval to go ahead for launching the LCV in India," Maruti Suzuki India (MSI) Chairman R C Bhargava told reporters here.
He said: "In the last two years, we have seen a demand for such LCVs growing in India and we think we can offer a superior product in the segment as Suzuki has been doing for years globally."
Bhargava said MSI has not decided on the name of the LCV, which will available in both CNG and diesel variants.
"Our engineers are working on adapting the diesel engine that we have licensed from Fiat to be used in the LCV. This will be a pure goods carrier," he said.
MSI Managing Director and CEO Kenichi Ayukawa said the diesel engine for the LCV will be produced in India, although the company hasn't decided which plant will produce the vehicle. MSI is currently setting up its third plant in the country in Gujarat, which is expected to go on stream by 2015-16.
Asked if the LCV would be sold separately or in the same showrooms as its cars, MSI Chief Operating Officer (Marketing & Sales) Mayank Pareek said: "We have not yet decided the strategy for it but in markets like China, Indonesia and Pakistan, Suzuki has both mixed and exclusive showrooms for the Carry."
Bhargava said plans to enter the LCV segment were a part of diversifying its portfolio based on the company's strengths and also in a way "de-risking business" considering the slowdown witnessed in the car market.
In 1983, when the then Maruti Udyog Ltd entered the market, it had opened countrywide bookings for its M800 model and the Carry LCV.
"While the M800 received 1.21 lakh bookings, the Carry had only about 2,000. Then we had decided to drop the plans for launching the LCV," he said.
Commenting on current market conditions, Bhargava said demand has slowed along with the country's economic growth.
"The working environment in India for doing business, not only in the automobile sector but also others, is not happening...even the FMCG business, which is the least recessionary, has been declining over the last few quarters. So you can imagine how it is affecting those who sell high value durables," he said.
MSI posted a 49 per cent jump in net profit at Rs 631.6 crore in the quarter ended June 30, while net sales fell 5 per cent to Rs 9,995.12 crore, the company said July 25. Sales in Q1 were down 9.98 per cent to 2,66,343 units.
Bhargava said the company expects a growth of 4-6 per cent in retail sales and "usually the wholesale sales are about 2 percentage points lower than retail sales."
"We think there will be some improvement in demand as the monsoon has been good. Rural sales, which account for 30 per cent of our total sales, is expected to grow and the festive season sales will also help," he said.
Besides, elections, which have always helped sales, are also coming, he said. On exports, MSI expects to sell around 1.2 lakh units this fiscal, the same as last year.
Bhargava said demand for diesel vehicles, which had earlier driven sales in the country amid the slowdown, has tapered off due to rising prices of the fuel.
"From a peak of about 61 per cent of total sales at one time, sales of diesel has come down to 54 per cent," he said. MSI's share of diesel vehicle sales has fallen to 33 per cent from a peak of 38 per cent, he said.
"The assumption that diesel vehicles will drive growth is unlikely. Diesel is no longer the driver of industry as it was some time ago...Even when international crude prices come down, it is unlikely that fuel costs will come down in India due to the depreciating rupee," Bhargava added.
He said the company has been focusing on cost saving programmes such as cutting down import content to offset the impact of rupee depreciation. It has also taken suggestions from employees on how to reduce costs.
"We have sustainable cost saving plans, including implementation of quality circle suggestions from employees. Last fiscal, the saving from it was around Rs 350 crore from implementation of a total of 3.18 lakh suggestions from a number of employees," Bhargava said.
Stating that Maruti Suzuki India has adjusted production to align with the market demand, Bhargava admitted that contract workers have been affected.
"The company needs a little bit of flexibility and the number of contract workers keeps going up and down, depending on what is happening in the market," he said. After MSI started hiring contract workers directly from last year, they account for about 30 per cent of the total strength at the Manesar plant, he said.
Before the violent incidents at the Manesar plant last July, temporary workers hired through contractors accounted for about 50-55 per cent of the over 3,000 workers there.
Bhargava said the company's plant in Gujarat is coming up as planned.
"Work on the boundary wall is going on currently. Suzuki and our engineers are working on layout as well as product mix. We will start after whole planning is done."