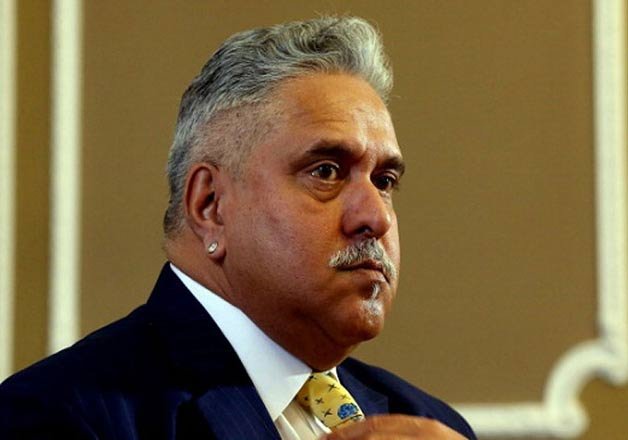 New Delhi/London: Upping the ante to retain Chairmanship at United Spirits, embattled Vijay Mallya today said majority owner Diageo has "contractual obligations" to support his position, even as the British liquor giant said the contract was valid only if there were no "defaults".
UK-based Diageo, which has spent nearly USD 3 billion for a controlling stake of about 55 per cent in United Spirits Ltd (USL), said it is looking into its "contractual obligations" towards Mallya and his UB Group, but stopped short of making clear its stand on whether it would vote for his ouster.
Diageo also did not clarify whether there have been any "defaults" by Mallya or the UB Group that can nullify the applicability of its "contractual obligations".
An emergency meeting of USL shareholders looks likely as Mallya has rejected the board's call for his resignation, even as the alleged irregularities that took place between 2010 and 2013 came under multi-agency scanner.
The boardroom battle at India's largest liquor maker took its toll on the USL share price, as also on the stocks of various companies of Mallya-led UB Group. Diageo shares also fell on London Stock Exchange in the UK and on NYSE in the US.
Mallya, who is fighting multiple battles for his various ventures including the 'wilful defaulter' charges for loans by long-grounded Kingfisher Airlines, has refused to quit and said he will discuss the issue bilaterally with Diageo.  
"Diageo has contractual obligation to support me as a Chairman and director on the USL Board. Today, with their statement, they have confirmed it. I will discuss the issue with Diageo bilaterally," Mallya told PTI.  
On whether he will call a special shareholders' meet, he said: "Let us not speculate. Why should I tell anyone about future course of action. I will discuss with Diageo." Earlier today, Diageo said its contractual obligations to support his presence would not apply in the event of defaults by the Indian businessman and his group firm UB Holdings Ltd.  
A full-blow boardroom battle broke out over the weekend after USL said it has "lost confidence" in Mallya after an internal probe and a forensic inquiry by PwC revealed alleged fund diversion to Kingfisher and other UB group entities.
USL said "various improprieties and legal violations" were found in the probe into loans worth Rs 1,337 crore given to UB Group firms and it asked Mallya to quit the board.
USL, the erstwhile flagship firm of the UB Group, has already seen a number of exits from its board and top management, including that of its Executive Director and CFO P A Murali last week, since the probe was launched by Diageo.
The company today appointed Vinod Rao as the Head of Finance and V Ramachandran as the Company Secretary and Compliance Officer.
The UK-based liquor giant had first acquired 25 per cent in USL from Mallya-led UB Group in late 2012, while it bought further shares from non-promoters last year.  In its first reaction, Diageo said in a regulatory filing to the London Stock Exchange that it indeed has "certain contractual obligations to support Mallya continuing as non-executive director and chairman of USL, subject to certain conditions and in the absence of certain defaults." 
The world's largest spirits maker further said USL has provided "its inquiry report and all related materials to Diageo" with regard to their decision to ask Mallya to quit.  
"Diageo notes the recommendation of the USL board and will now consider its position under its agreements with Mallya and United Breweries Holdings Limited (UBHL) in light of the inquiry report and materials provided to it," it added.  
The "internal inquiry" relates to "certain matters referred to in USL's financial statements and the auditor's report for its financial year ended March 31, 2014".  
The USL board has also decided that, in the event of Mallya declining to step down, it would recommend to the shareholders of the company the removal of Mallya as a director and as the chairman of the board, Diageo said.  "Mallya has indicated he will not tender his resignation," it added.