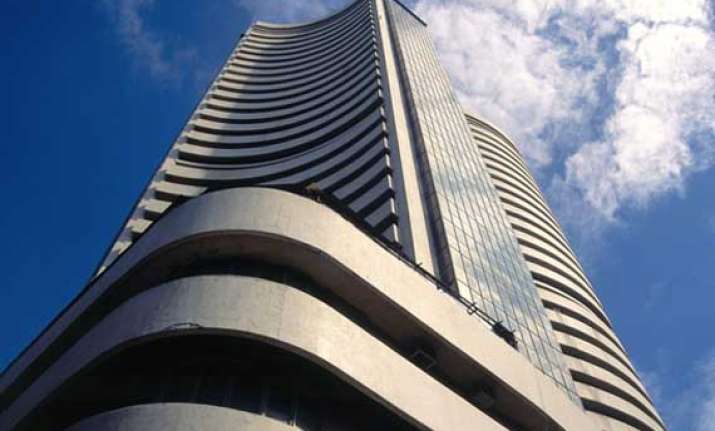 Mumbai, Dec 2: The combined market capitalisation of the top-10 Sensex companies advanced by Rs 66,590 crore last week, with major contribution coming in from state-run energy giant ONGC which alone added Rs 11,806 crore.
In a buoyant stock market where BSE benchmark Sensex rose by 4.5 percent last week, the top 10 blue-chip companies saw their market value rise in the range of Rs 2,143 crore to Rs 11,806 crore.
The m-cap of ONGC surged by Rs 11,806 crore to Rs 2,26,634 crore on the back of its shares rising by 5.5 percent last week.
After ONGC, HDFC was the second biggest gainer in the list as its value soared by Rs 9,683 crore to Rs 1,29,327 crore.
Among others, the m-cap of FMCG major ITC jumped by Rs 9,475 crore to Rs 2,34,517 crore, while HDFC Bank added Rs 7,700 crore to end at Rs 1,65,839 crore.
The market valuation of RIL zoomed up by Rs 6,730 crore to Rs 2,56,868 crore, SBI's m-cap rose by Rs 5,392 crore to Rs 1,45,620 crore and Coal India's market value moved up by Rs 5,337 crore to finish the week at Rs 2,31,147 crore.
TCS' m-cap climbed by Rs 4,844 crore to Rs 2,56,953 crore, while its rival Infosys saw its market value rise by Rs 3,480 crore to Rs 1,39,917 crore.
NTPC also saw its market cap swell by Rs 2,143 crore to Rs 1,33,658 crore.
In the list of top 10 most valued companies, TCS had reclaimed the number one position on Friday, pushing RIL to second spot.
Reliance Industries had on Tuesday become the country's most valued company, pushing IT major TCS to second position.
At the end of the week, TCS was followed by RIL, ITC, CIL, ONGC, HDFC Bank, SBI, Infosys, NTPC and HDFC.