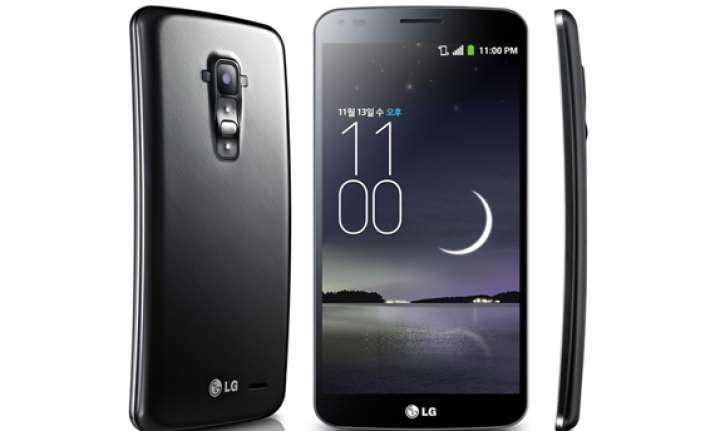 New Delhi: LG has officially taken the wraps off its new smartphone - G Flex - which comes with a curved display.
Despite its name, the "G-Flex" does not bend, but uses flexible OLED (organic light-emitting diode) to produce a curved six-inch display.
Curved displays are already commercially available in large-screen televisions offered by both Samsung and LG. But offering them for small screens is the new new battleground for phone makers as the screens open up possibilities that could eventually transform the high-end smartphone market.
The LG G Flex comes with a 6-inch 720p display and is powered by a Snapdragon 800 processor. The 6-inch display found on the G Flex is claimed to be the world's largest Plastic OLED (POLED) display developed and mass produced specifically for smartphones.
It includes 2GB of RAM. The phone has a 13 megapixel camera and has rear-mounted control buttons like the ones on the LG G2. The phone has a 13 megapixel rear camera. Unlike the Samsung Galaxy Round that curves from left to right, LG's G Flex goes orthogonally from top to bottom.
The LG G Flex battery has a capacity of 3,500mAh.
LG is hoping to increase its investments in the current quarter to raise brand awareness in the high-end market, which it hopes will help expand sales later in the mid to lower-end segments.