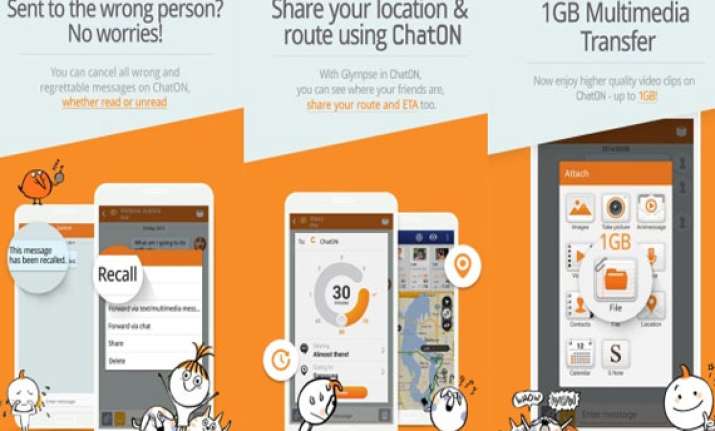 New Delhi: ChatON, the instant messaging service from Samsung, has received an update (to version 3.5) which brings new features such as recalling sent messages and large file sharing up to 1GB.
The most significant feature on ChatON v3.5 is the ability to recall messages, meaning a user can recall a sent message even after the receiver has read it. To recall a message, the sender can tap and hold the message bubble and select the 'Recall' option.
In addition, the ChatON v3.5 now offers support for large file transfers up to 1GB, allowing users to share large data through the app. At the same time, it also increases the capacity of group chats, increasing the maximum limit from 200 to 1,001 persons to send a single message.
Other improvements include the addition of 'share your location' feature, and the improved translation features with the addition of Hindi, Arabic, Turkish and Farsi
The global mobile communication service from Samsung is a popular IM service which allows users to create Animation messages which the recipient can watch, broadcast to send personal notices in a group chat room, and the Trunk which stores media files shared in chats. ChatON can also be installed on Android, iOS, Blackberry or Windows Phone device, as well as on PCs.