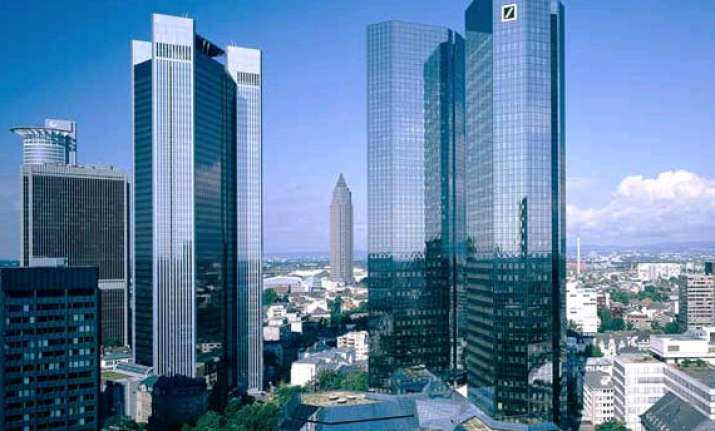 Melbourne: Deutsche Bank has refused to fund the expansion of one of the world's biggest coal ports by India's Adani Group near the ecologically sensitive Great Barrier Reef in Australia after protests by green activists.  Australia approved the major coal port expansion at Abbot Point last year subject to strict environmental conditions.  But environmentalists fought the nod, which the UNESCO has warned risks damaging the fragile ecosystem of the reef.
The Paris-based agency had also threatened to list the reef as a 'World Heritage in Danger' site, for allowing the dumping of up to three million cubic metres of dredged sediment by Adani Group and GVK as part of the expansion plan.  The Great Barrier Reef is the world's largest coral reef system composed of over 2,900 individual reefs and 900 islands stretching for over 2,300 kilometres over an area of about 344,400 square kilometres.
Following an intense lobbying by green groups, Germany's largest bank said it would not invest in the development of Abbot Point coal terminal.
In a statement on its website, Deutsche Bank said it would not entertain "financial applications" for the port development because there was no consensus between the Australian government and UNESCO over the environmental impact of the port development and associated dredging.
Two Indian companies, Adani and GVK - which is in a joint venture with iron ore billionaire Gina Rinehart's Hancock Prospecting - want to expand the port between Townsville and Mackay to ship out tens of millions of tonnes of thermal coal from a planned new complex of mines in the Galilee Basin, The Australian reported.
"As we have seen, there is currently no consensus between UNESCO and the Australian government regarding the expansion of Abbot Point in the vicinity of the Great Barrier Reef," the statement said.
"Our policy requires such a consensus at the least. We therefore would not consider applications for the financing of an expansion any further," it added.
Greenpeace campaigns director Ben Pearson said Deutsche's policy sent a warning to local banks that supporting such developments carried reputational risk.  "How is it that a German bank recognises the unacceptable impacts of coal expansion in a World Heritage Area before our own Australian banks do?" Pearson said. Australian banks declined to comment on the ban.
Both the Queensland Mining Council and GVK Hancock played down the significance of the decision.
"This doesn't impact our proposed projects in any way," a spokesman for GVK Hancock told the newspaper.