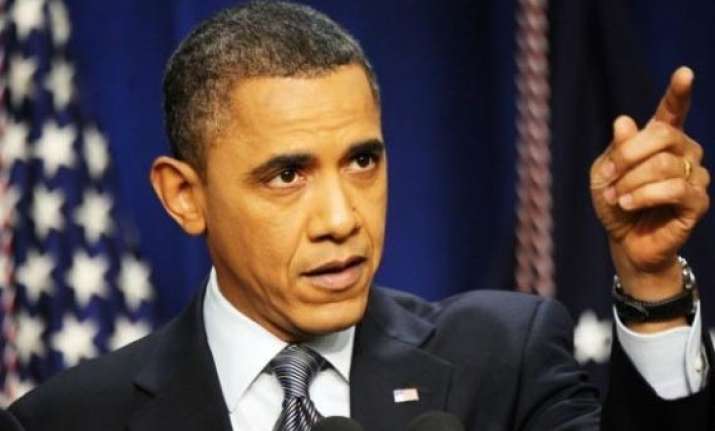 Washington: US President Barack Obama has met six technology executives to discuss government surveillance and privacy concerns, amid fears that NSA spying is undermining one of the country's most vital industries.
During the meeting, Obama reiterated his commitment to taking steps that can give people greater confidence that their rights are being protected while preserving important tools that keep the US safe, the White House said.
The meeting at the White House was attended by Google Executive Chairman Eric Schmidt, Facebook CEO Mark Zuckerberg, Netflix CEO Reed Hastings, Box CEO Aaron Levie, Drop Box CEO Drew Houston and Palantir Technologies CEO Alexander Karp, White House press secretary Jay Carney said.
The meeting came a week before the deadline for a report to Obama on restructuring the NSA's (National Security Agency) phone-data program, but no phone company executives attended it, even though they have attended past tech-sector meetings on the NSA.
Obama has been defensive on the issue of surveillance since June when the media reported how the NSA collects information across the world about those who e-mail, video chat, browse the Web, talk on cellphones or use the Internet.
Obama used this opportunity to update the CEOs on his progress in implementing the principles and reforms he announced in January, including the new Presidential Directive he issued to govern intelligence activities that will ensure that we take into account security requirements, but also alliances; trade and investment relationships, including the concerns of companies; and US commitment to privacy and basic liberties, the White House said.
Obama updated the CEOs on the comprehensive "big data" review being led by John Podesta, which looks at how it will affect the way people live and work; the relationship between government and citizens; and how the public and private sectors can spur innovation and maximize the opportunities and free flow of this information while minimizing the risks to privacy, it said.
After the meeting, a Facebook spokeswoman said Zuckerberg had "brought his concerns directly to the President".
"While the US Government has taken helpful steps to reform its surveillance practices, these are simply not enough," the spokeswoman said.
"People around the globe deserve to know that their information is secure and Facebook will keep urging the US Government to be more transparent about its practices and more protective of civil liberties," she added