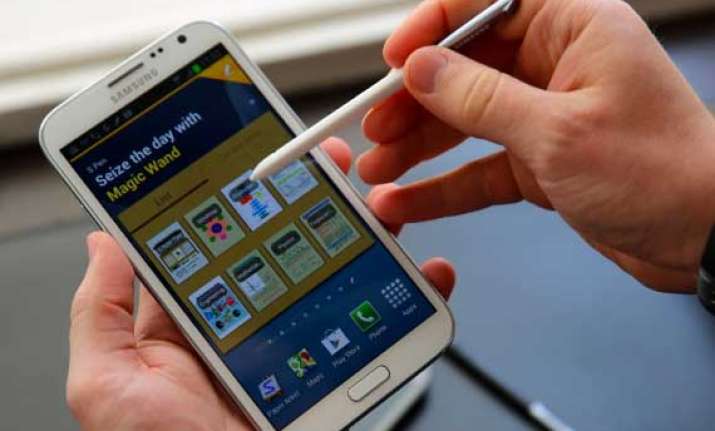 New Delhi, Nov 18: Samsung's latest second generation "phablet" offers users a larger screen in a more pocketable form-factor than its trail-blazing predecessor. However, it is still a big phone.
The Galaxy Note 2 brings a slightly larger 5.5-inch display but doesn't adding much size. Once you get used to the size, it is comfortable to hold given the curved chrome edges. The new Samsung Galaxy Note II promises loads of unique features which makes it the ultimate smartphone for on-the-go creativity.
Despite increasing the screen size to 5.5 inches, the phone's dimensions are 80.5mm x 151.1mm x 9.4mm (3.14in x 5.94in x 0.37in). The phone has a large 5.5-inch HD Super AMOLED screen with a thin bezel. The screen has an HD 1,280 x 720 resolution that showcases colors and text cleanly. Simply put, photos, videos, and text all look great on the Galaxy Note II. The corners of the device curve smoothly, and a hard silver-colored rim accents the edges of a glossy plastic finish.