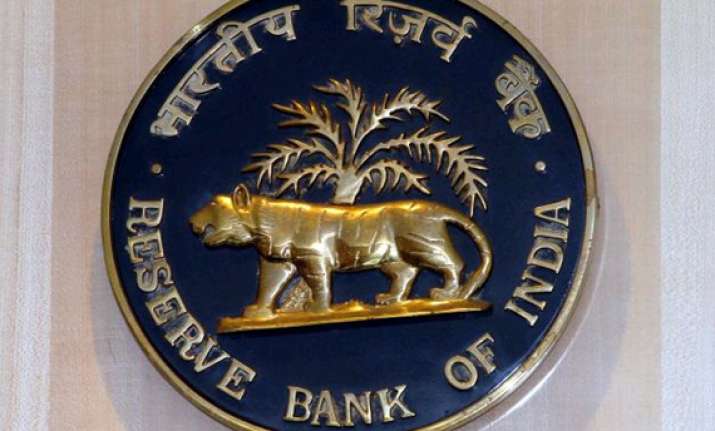 Mumbai: The Reserve Bank of India (RBI) is unlikely to ease rates till early 2015 as the possibility of a below-average monsoon will make it difficult to contain inflation at the targeted 8 per cent by next January, rating agency Icra said.
It, however, said that in spite of this, there will be a pick-up in GDP growth to up to 5.5 per cent in the current fiscal.
"The expectation of below-average rainfall in conjunction with the structural factors that exert stickiness on food and non-food CPI inflation would make it challenging for the RBI to contain CPI inflation below 8 per cent by next January," the rating agency said on Thursday.
Therefore, "the most likely scenario" is an extended pause for policy rates and monetary easing will be delayed until, at least, early 2015, the agency added.
"GDP growth will improve somewhat to 5-5.5 per cent in FY15, factoring in a mild improvement in manufacturing growth and a pick-up in investments from the second half of the fiscal," it said.
It can be noted that according to official estimates, GDP growth in FY14 is expected to come in at 4.9 per cent, up from 4.5 per cent in FY13, Icra said.
It said RBI's target of getting consumer price inflation at 8 per cent by January 2015 may not be met, and cited the Met department's forecast of a below trend rainfall this year as the reason for this.
High interest rates will dampen economic revival and high interest rates will also limit any uptick in consumption demand, it said.
The agency said other factors like resolution of sector- specific issues - fuel linkages for power, high leverage levels and tight liquidity of the developers, asset quality concerns at banks - are preconditions for a revival in investment climate.
It added emergence of "a stable political outcome" from the ongoing general elections is also crucial.
Assuming a GDP growth in 5-5.5 per cent range, the agency expects a 12.75-13.50 per cent rise in bank deposits and 13.5-14.5 per cent growth in credit.
Demand from corporates will only grow after a revival in economic growth, once the financial health of the corporate sector improves, it added.
Icra said with domestic rates higher due to inflation and a tight monetary policy, it works favourably for the high yields chasing foreign institutional investors to invest in the country.
This will also result in the external commercial borrowing route to continue being attractive for corporates due to the interest rate differential.