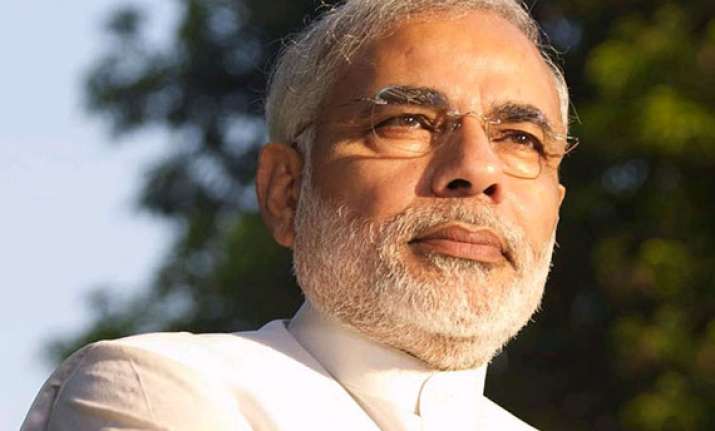 New Delhi: Narendra Modi will be sworn-in as Prime Minister on May 26.
This was disclosed by BJP President Rajnath Singh after meeting President Pranab Mukherjee along with NDA leaders here to present the letters of support. 
"Today we had a meeting of the BJP Parliamentary party and we have adopted a unanimous resolution to elect Narendra Modi as our leader. All the NDA allies were also present. We have requested the President to invite Narendra Modi for the swearing-in as the Prime Minister," Rajnath Singh told reporters here at the forecourt of the Rashtrapati Bhavan. 
He said BJP has the support letters of 10 allies of the NDA which includes 335 MPs. One ally — Swabimani Paksh of Maharashtra — did not have the support letter ready and it would be submitted soon. 
Singh said 3,000 people are proposed to be invited for the swearing-in ceremony for which time will announced soon.