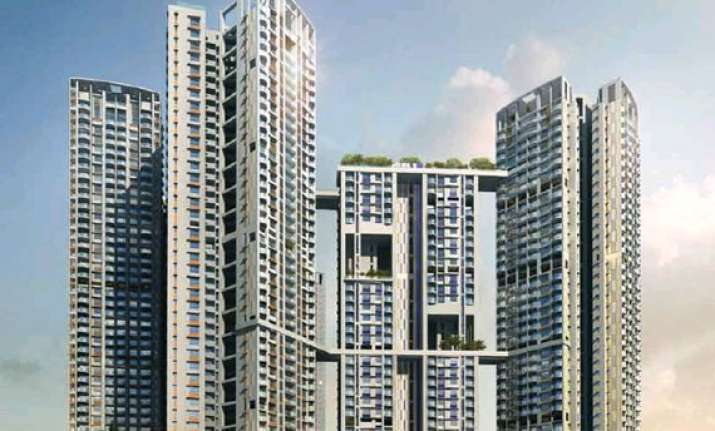 Mumbai: Informed property buyers and investors decipher the trends governing the real estate market well before the general public perceives such patterns and movement. Such comprehension of market trends is essential for success, especially in a dynamic real estate market like Mumbai, because the Indian real estate market does not have the benefit of data-based clarity and transparency that forex, bullion, equities and the bond markets offer.
Primary Residential Market - Aggressively Competitive
Over the last three quarters, we have witnessed more than three dozen new launches by developers in the Mumbai Metropolitan Region. Over 65% of the stock has already been absorbed - there is robust demand for newly-launched that score high on the three essential P's - Product, Price and Positioning - regardless of where they are located. This is significant, because in few cases, location has been a big compromise considering the lack of access to social infrastructure.  
These launches have been well received despite a multitude of challenges primarily because they are the right product at the right price - most of these projects have quoted rates that are between 15-35% cheaper than the current resale properties being traded in the same areas. This is inevitable, because Mumbai's secondary or resale homes market has always represented a real threat to the city's developers. However, this scenario is now changing rapidly. 

Resale Residential Market - Transaction Volumes at Record Low
On analysing the registration data for secondary residential sales in Mumbai, it emerges that transaction volumes have become increasingly stressed. If we examine this trend closely, we see that prices of resale homes in Mumbai have, in fact, stayed aggressively high even though actual transaction volumes have failed to justify them. 
It is a self-evident market truism that high prices cannot sustain in an environment wherein volumes do not support them. The prices on Mumbai's secondary sales market will have to come down so as to sustain buyer interest. Moreover, given the pricing war being waged by the primary sales market, the situation does not call for a mere softening of prices, but a full-scale correction in the resale property prices. 
Registration data over the past three quarters reveals that an increasing number of Mumbai's home buyers and investors are moving towards new launches. Their objective is to capitalize on the significant price advantage that these projects offer. With discounts hitherto unheard of in Mumbai's notoriously pricey residential market, the visible shift in the preferences of potential buyers from the resale to the primary market presents no mystery.  
The lower pricing of new launches versus resale options – and the excellent response from buyers - is a clear signal to vigilant investors who have been scanning the Mumbai market for the right entry point. 
In the first quarter of 2014, Mumbai's Western and Central Suburbs distinguished themselves with having the most new residential launches. Since demand is extremely high in these belts, absorption was robust on the primary market. In the same period, transaction volumes on the resale market of these precincts were very minimal. 
The scaling demand for new launches shows price-conscious buyers and investors are not willing to pay an extra premium for resale properties. The only exception to this phenomenon has been Thane, where both resale properties and new launches display matched momentum as the price difference is not sufficient for good arbitrage.
The Flawed Rationale Behind Premium Resale Property Pricing
Resale properties in Mumbai that feature desirable amenities and good locations are currently being quoted at a hefty premium over pre-launches and new launches. Sellers justify this premium by pointing out that their resale properties attract lower maintenance charges than units in new projects.
This is a faulty rationale, at best. Keeping in mind the implementation of the new property tax formula, it is in fact more beneficial to opt for new launches instead of resale units in smaller projects. Also, the lower maintenance charges are often short-lived and wide open to future upward revision, in addition to the significant financial allocation one needs to make towards building repair costs.
Dwindling Location Premium
The justification behind Mumbai's locality premium is now becoming illogical in the Western Suburbs. When we compare the prices of new launches in Parel, Lower Parel, Sewri and Wadala (areas close to the business district) with resale properties in the Andheri-Goregaon belt, there is absolutely no margin left in terms of the price points.
Employees who currently commute for over two hours daily from this belt to the business districts in Bandra-Kurla Complex, Lower Parel and Nariman Point have begun moving to areas closer to their workplaces. This is because there is no extra stretch of property purchase budget involved any longer. With new infrastructure initiatives like freeways and flyovers being implemented, the stress of commuting has reduced. Also, as the price gap is substantial, we have are now seeing increasing interest by home buyers to move to the Central Suburbs.
In the recent past, fresh residential projects launches in areas like Mulund, Chembur, Bhandup, Ghatkopar and Kanjurmarg have been very attractively priced. With property rates being quoted between 25-35% cheaper than those of resale properties in these areas, the buyer/investor response to these projects is massive. A similar trend is also emerging in the Western suburbs - specifically the Andheri-Borivali belt.
As a result of these dynamics, astute investors into Mumbai's real estate market are booking profits on resale properties, moving their investments into the primary sales market and taking advantage of the price arbitrage. The potential profits are too favorable to ignore. In light of the low net rental yields (in the range of 1.5-3% per annum) these investors are focusing more on capital appreciation than rental income. This is in line with the time-tested investment mantra of capitalizing on price trends, booking profits and switching to assets that can provide further growth.
In short, the stage is set for a correction on Mumbai's residential resale market.  
Om Ahuja, CEO - Residential Services, JLL India