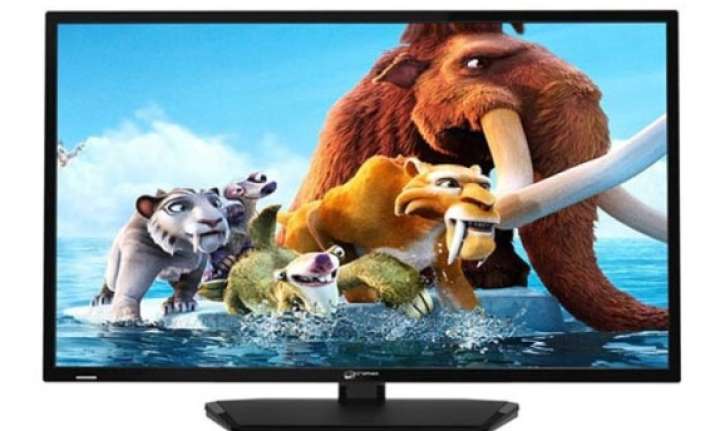 New Delhi: Handset maker Micromax has entered into a strategic partnership with online marketplace Snapdeal.com to sell their latest 32-inch LED TV.
Priced at Rs. 16,490, 32-inch LED TV (Micromax 32T42ECHD) has features like a Zero Dots LED panel, narrow bezel design, ultra-low power consumption, USB play supporting all 'audio and video formats', as well as HDMI and VGA ports to give additional viewing options, it added. The size of the TV is 734.5mm x 80mm x 431.5mm without its stand.
The smartphone manufacturer had ventured into the panel market in October 2012 by launching its range of LED TVs.
Significant features of the television include: a resolution of 1366 x 768 pixels and a contrast ratio of 3000000:1.
Rajesh Agarwal, Micromax Managing Director and Co-Founder, had then said: "Televisions [are] a natural progression. As consumers evolve, they want their devices and experience to be smart and personal. We aim to partner the growing aspirations of the digital consumers at all levels."
According to Snapdeal, the new 32-inch Micromax LED TV would be available across 400 cities and will be delivered to customers in NCR, Bangalore, Mumbai and Hyderabad within two business days.
(With Agency inputs)