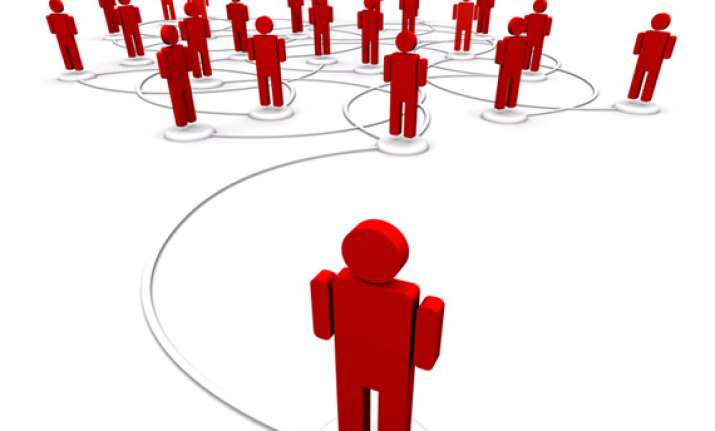 New Delhi: With businesses expected to ramp up hiring activities, a large number of companies are expected to outsource their recruitment process work, especially by the IT & ITeS industry, in the near term, according to HR experts.
India's recruitment process outsourcing (RPO), a fast growing industry, is projected to see an annual growth of 25-35 per cent, according to estimates. 
These expectations also come against the backdrop of high hopes that efforts to revive the domestic economy would generate lakhs of new employment opportunities. 
In signs of improving market sentiment, leading HR services firm Randstad India said that RPO industry "has been evolving rapidly in India in last 12 months". 
Going by its market study, more than 70 per cent of Indian employers are likely to outsource all or part of their hiring process in the next five years. 
"Though this trend (of doing RPOs) has been prevalent majorly with MNCs, we are seeing many Indian firms opting for this model of recruitment," Randstad India chief executive Moorthy K Uppaluri told PTI. 
Experts said that the IT & ITeS sector does more of RPO in the country. Among others, the BFSI (banking, financial services and insurance) segment and e-commerce industry also resort to outsource their recruitment process activities. 
"Services companies that hail from sectors like IT, BFSI, etc would use more RPO services as these businesses are people-driven and as such the largest cost centre at any such organisation would be their employees," Spectrum Talent Management director Vidur Gupta said. 
RPO services are majorly used for recruitment needs for junior-level and mid-level employees mainly when there are "high volumes of hiring". 
"The number and variety of roles recruited are greater and hence is a challenge for organisations to manage it in house," said Rajeev Menon, head-innovation and product management at MeritTrac, a talent assessment firm. 
RPO service providers have access to reach out to larger talent pool and make these specialised recruitments happen more effectively, he added. 
Mr Uppaluri said that the RPO service providers are "predominantly (utilised) for mid to junior level employees in the talent pyramid as typically RPO is suitable for high volumes of hiring, with a low mix of different profiles". 
In the run up to Lok Sabha elections, HR experts pinning their hopes on a stable government had said that such a scenario would help create over two million new jobs and boost hiring activities by 30-40 per cent this year. A stable government has been formed with Narendra Modi at the helm after BJP got simple majority. No single party has won a simple majority since 1984. 
Executive-search firm Lighthouse Partners managing partner Rajiv Burman observed that employers are now looking at outsourcing hiring services as the RPOs have substantially reduced their fees in past five years owing to the slowdown. 
CareerBuilder India's managing director, Premlesh Machama, said that even though India Inc was slow to embrace outsourcing services, the trend has changed in recent years. 
"...in the last couple of years, Indian companies have really understood the benefits of outsourcing to RPO and the number of companies availing these services is rapidly growing," he said. 
The increased demand for RPO services is also anticipated to spur this industry's growth by as much as 25-35 per cent annually, Randstad India said. 
Globally, the RPO market is estimated to be worth about $1.5 billion.