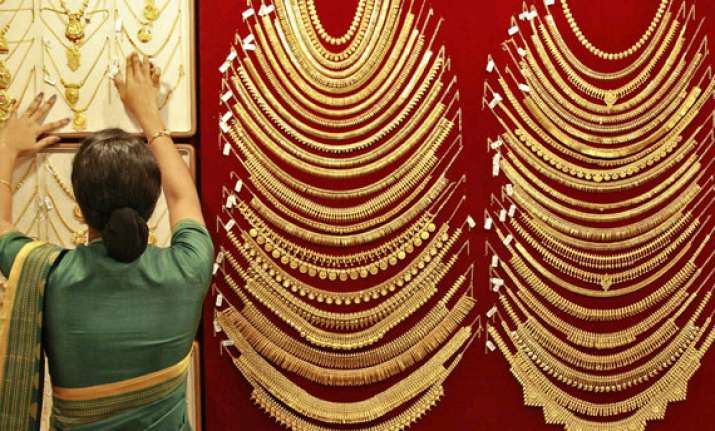 Mumbai:Gold prices rose sharply for the second straight session here today driven by frantic stockists and speculative offtake following a recovery trend overseas.
Silver also maintained its strong momentum on sustained demand from jewellery as well as industrial users.
Standard gold (99.5 purity) surged by Rs 250 to quote at Rs 29,630 per 10 grams at 1700 hrs, a bullion trader said.
Pure gold (99.9 purity) also spiked by Rs 255 to Rs 29,785 per 10 grams from Rs 29,530 previously, according to Riddisiddhi Bullions Ltd.
Silver (.999 fineness) climbed by Rs 417 to Rs 43,490 per kg at 1700 hrs as against Rs 43,073 yesterday.
On the global front, the yellow-metal rebounded modestly after three-day slump on bargain hunting supported by ongoing geopolitical tensions in Ukraine.
Spot gold was bid higher at USD 1,291.70 an ounce in early European trade, while silver was up at USD 19.46 an ounce.