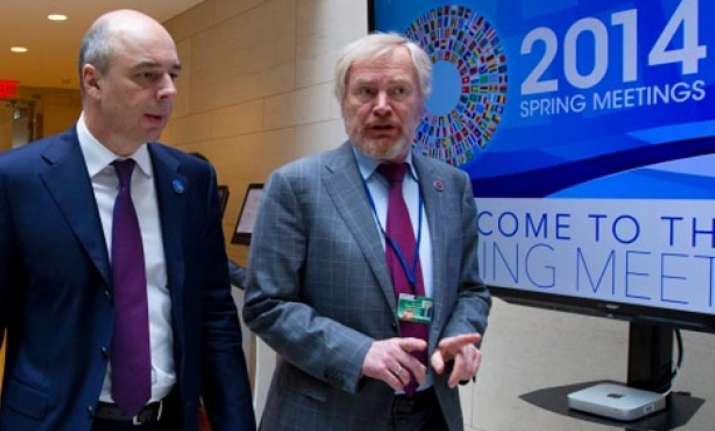 Washington: Finance officials from the world's major economies believe an ambitious goal to boost global growth by $2 trillion in the next five years is within reach despite a variety of threats, including rising tensions over Russia's actions in Ukraine.
In a statement Friday, finance ministers and central bankers from the Group of 20 wealthy and developing nations avoided substantial differences in areas such as interest rate policies and tougher penalties against Russia.
Their talks were to resume Saturday with meetings of the policymaking committees of the International Monetary Fund and the World Bank.  
In the G-20's statement, officials pledged to keep working on economic reforms that could increase growth by 2 percent over the next five years. But they acknowledged the political difficulty in the changes needed to reach that goal.
"We remain vigilant in the face of important global risks and vulnerabilities," the statement said. "We are determined to manage these risks and take action to further strengthen the recovery, create jobs and improve medium-term growth prospects."
Australia's treasurer, Joe Hockey, said officials know that hard decisions await regarding overhauling labor market policies and dealing with budget deficits.
"It is hard but that is the only way we are going to grow the economy," Hockey, the G-20 chairman this year, told reporters after the group's two days of discussions.