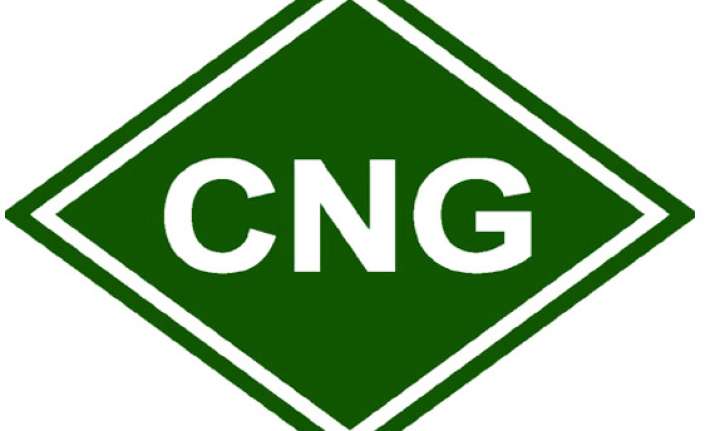 New Delhi: The  price of compressed natural gas (CNG) in the national capital was Friday hiked by Rs.2.95 per kg, and that of piped cooking gas (PNG) by Re.1 per standard cubic metre (scm) due to a rise in input cost.
CNG, whose price was last cut by Rs.14.90 per kg in February, will cost Rs.38.15 per kg from Saturday as against the current rate of Rs.35.20.
"We are constrained to revise the retail price of CNG and PNG mainly due to increase in the overall input cost of natural gas being sourced by us," Indraprastha Gas Ltd (IGL) said.
"Since there has been no change in the domestic gas allocation to IGL and is expected to remain at existing level in the near future as well, the increase in gas consumption is being met through higher priced imported LNG," it added.
The new consumer price of PNG to households in Delhi has been revised from Rs.24.50 per scm to Rs.25.50 per scm up to consumption of 36 scm in two months.
Beyond consumption of 36 scm in two months, the applicable rate in Delhi would be Rs.48 per scm.
Due to differential tax structure in Uttar Pradesh, CNG will cost Rs.43.50 in neighbouring Noida, Greater Noida and Ghaziabad, IGL said.
PNG to households in Noida, Greater Noida and Ghaziabad would cost Rs.27.30 per scm for consumption of 36 scm in two months, up from the existing Rs.26.20 per scm.
Beyond consumption of 36 scm in two months, the rate applicable in these cities would be Rs.48.75 per scm.
The price of CNG was last hiked Dec 27, 2013 when it was raised by Rs.4.50 per kg.
The price of cooking gas piped to kitchens (PNG) was also increased by Rs.5.15.
This was followed by a steep cut of Rs.14.90 per kg in CNG rates and Rs.5 per unit in PNG prices as government increased allocation of cheaper domestic gas to IGL.
IGL, however, said the increase would not have a major impact on the per km running cost of vehicles.
For auto rickshaws, the increase would be 8 paise per km, while for taxis it would be 13 paise per km.
In case of buses, the increase would be 80 paise per km, which translates to just over 1 paisa per passenger per km.
"Even with the revised price, CNG would offer over 61 percent savings towards the running cost when compared to petrol-driven vehicles at the current level of prices in Delhi. When compared to diesel-driven vehicles, the economics in favour of CNG at revised price would be over 31 percent in Delhi," the statement added.