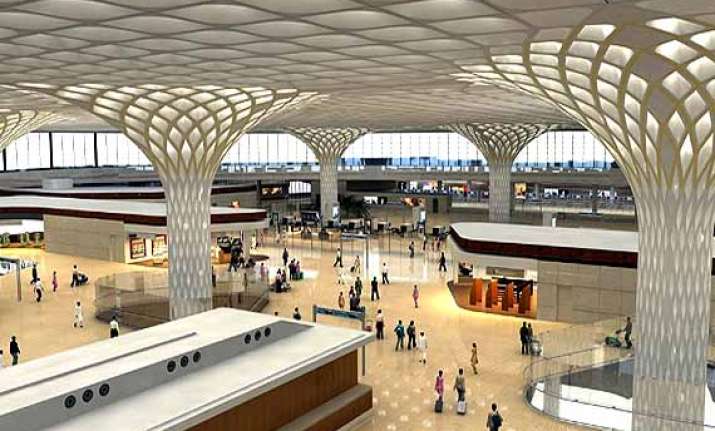 New Delhi: Government auditor CAG today pilloried the public-private partnership (PPP) model for the Mumbai airport, saying risks had not been properly transferred to the private party as the project cost doubled and the funding gap was filled up by passengers through development fee.
It also took the Civil Aviation Ministry to task for granting extensions to the project, which was delayed by four years, and not penalising the private-led airport operator, Mumbai International Airport Limited (MIAL), for it. 
"Examination in the audit indicated that risks had not been appropriately transferred to the concessionaire in the development of the Chhatrapati Shivaji International Airport, Mumbai," a report of the Comptroller and Auditor General, tabled in Parliament, said. 
It said the project cost "more than doubled from Rs 5,826 crore to Rs 12,380 crore" but was restricted to Rs 11,647.46 crore till March this year by the Airports Economic Regulatory Authority (AERA). 
Though the project cost doubled, "the concessionaire did not appear to have faced financial vulnerability for the same, as the funding gap was being largely absorbed by the passengers through levy of development fee (DF), though such levy was not in the Operation, Management, Development Agreement (OMDA)," it said. 
"No efforts were made to secure sources of financing for the project," it said. 
Observing that the project was delayed from 2010 to 2014 and there was "tardy progress" in mandatory capital projects, CAG said MIAL "had not been penalised" and the Civil Aviation Ministry instead "approved extensions and agreed to reschedule the projects across different phases".
 "As a result of the delay in project implementation, the terminal building is expected to be fully ready operationally, only by the time the airport would have reached its design capacity," the official auditor said. 
It also said the revenue share of state-run Airports Authority of India (AAI), which partners private infra firm GVK in MIAL, was "set to decline with the outsourcing of activities as noticed in the case of domestic and international cargo activities and the airport hotel project". 
AAI received a gross revenue share from MIAL of over Rs 2,857 crore between 2006 and 2013. 
"The private partner, on other hand, received gross revenues of Rs 4,526 crore during the same period on an investment of Rs 888 crore, without taking into account other potential benefits that would accrue over time from commercial exploitation of land," CAG said.