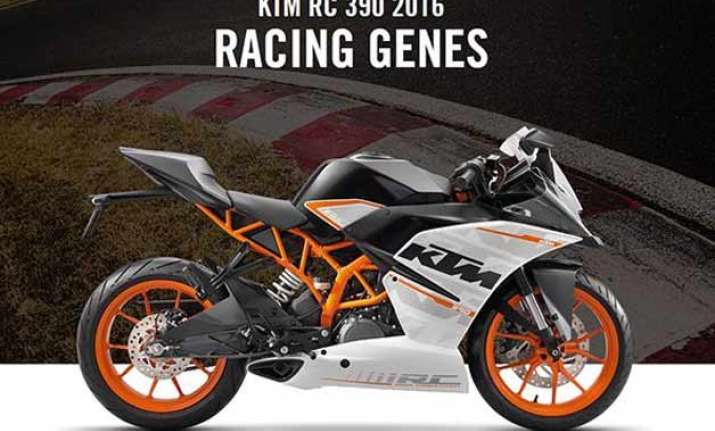 Seems as if the automakers have started believing that "Action speaks louder than words." Following the pattern that perhaps can be an upcoming trend, the Austrian automaker - KTM has finally unveiled the revised versions of its four products - 200 Duke, 390 Duke, RC 200 and RC 390 in India.
After the silent launch of Honda CB Unicorn 150, KTM decided to start the retail of the new models directly across the dealerships, skipping any type of prior announcement. Belonging to the naked bike category, the Duke Twins are real racing genes, while categorised as the Supersports bikes, even the RC Twins are ready for racetracks motorcycles.
The manufacturer has done a lot of updates to all the four versions for a refined look. All the four powerpack models have been refurbished with new cushioning on the seat and adjustable hand levers for a comfortable experience.
Besides, the headlamps have been modernized to 'always ON' characteristic by removing the ON/OFF switch for them. Not sufficient? All the 2016 KTM models have got a refreshed paint job that is a visual treat. Furthermore, all of them are now equipped with the new ECU mounts and improved radiator fans for better performance.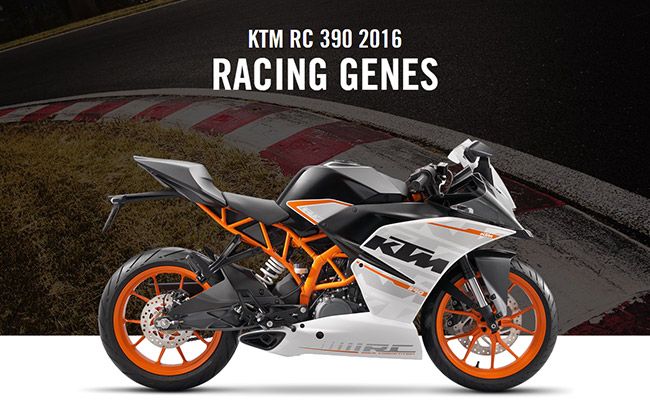 The sports bike in its purest form, RC 390 is one of the most pampered one with maximum updates. Reduced to essentials, the RC 390 2016 now features a slipper clutch similar to the 390 Duke.
The latest RC twins are integrated with restyled rear view mirrors for better visibility, but will continue with the same underbelly exhaust setup as before. In contrast to all the speculations regarding the side mounted aluminium exhaust, all the 2016 KTM models will be seen with the underbelly one, that manages to satisfy the existing emission norms in India.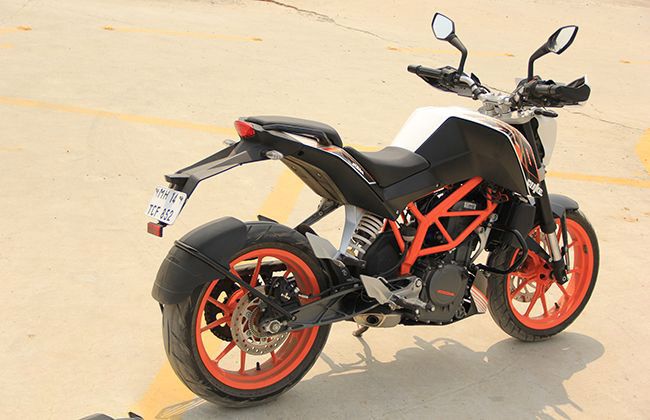 In a populated array of updation, 200 Duke and RC 200 will now run on MRF tyres and a bigger 300mm front disc brake with enhanced stopping power.
The official website of the automaker has been updated with the new models and the respective prices. In case the price tags bother you, then the 200 Duke is tagged for Rs. 1.29 lac, RC 200 for Rs. 1.75 lac, whereas the 390 Duke is priced at Rs. 1.97 lac, while the RC 390 comes at Rs. 2.25 lac (all On-road price, Delhi).
The upgrades are surely going to flood the customer database of KTM, who is already the segment leader in the country for its value for money packages.