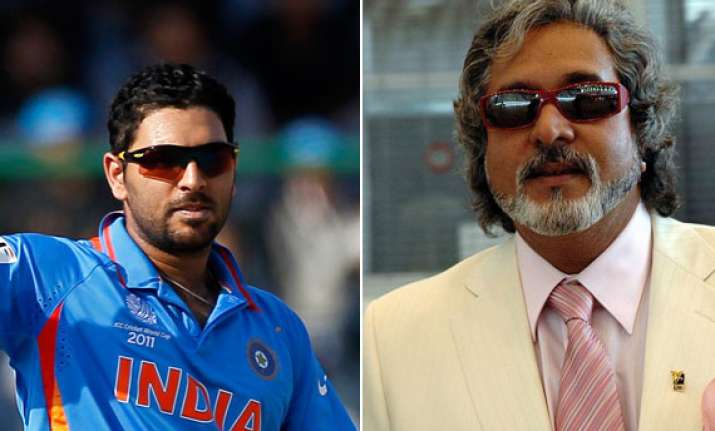 Mumbai: Employees' union of the grounded Kingfisher Airlines, which has not paid its workers for the past 18 months, has appealed cricketer Yuvraj Singh not to play for Royal Challengers Bangalore (RCB) in the forthcoming IPL championship on "moral grounds."
RCB, owned by airline chairman Vijay Mallya, has bought Yuvraj for a whopping Rs 14 crore during the first round of auction held in Bangalore last week.
"We have not been paid by Kingfisher Airlines for the last 18 months....Rs 14 crore paid to you could have fed 15,000 mouths. It's now up to you to decide whether to turn a deaf ear to us and work for Mallya or to refuse his employment on moral grounds," the employee union said in an open letter to Yuvraj.
Incidentally, Regional Labour Commissioner has called Mallya for a meeting with Trade Union Coordination Centre in New Delhi to discuss the non-payment of salaries on February 18.
Stating that the employees were his great fan, the union said, "last year
Virat Kohli
's mother assured us that next year onwards he won't play for RCB as the contract was for three years, but it seems money matters more for them than the human values."