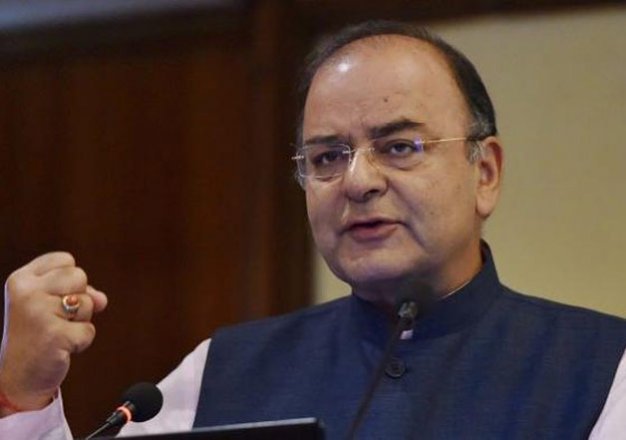 New Delhi: Warning corporates not to take unfair advantage of the liberalised tax environment, Finance Minister Arun Jaitley on Friday said the world is moving towards a more transparent regime that would remove the veil of secrecy from unlawful transactions.
"I think, for every assessee, every person in the commercial business also, it is a judgement call that in a liberal economic environment of reasonable and lower taxation rates, 'go straight'," he said at the foundation day celebrations of the Enforcement Directorate.
"... and therefore if you transact within the limits of law, it is much safer, if you breach it, gone are the days where offences would go undetected", he said.
He also said the G20 group of countries' initiative on automatic transmission of information will make every monetary transaction transparent by 2017.
"Each country would go out of the way to cooperate with others. The Americans have particularly taken a strong initiative in their domestic law. They want every country to sign an arrangement with them with regard to the transmission of information," the finance minister said.
"Both these arrangements, by 2017, are going to make extremely risky for anybody to have unlawful assets or unlawful transaction of money. We, in India, have to prepare our people for that," he added.
Last month in Washington, Jaitley sought urgent implementation of the automatic exchange of financial account information.
"We strongly feel that there is a need to ensure that the common reporting standards on automatic exchange of information should be implemented on a fully reciprocal global basis," he said at the weekend's annual Spring Meeting of the International Monetary Fund and the World Bank.
"... and those countries which have not yet committed to the timeline of 2017 or 2018 should do it without any further delay", he further said.
"As offshore tax havens are obliged to provide information on cases only when investigation is launched, offshore tax evasion and flow of illicit money can be tackled only by the free flow of account information exchanged by countries on an automatic basis", Jaitley told the global forum.
He said the forum should ensure that every country is effectively implementing common reporting standards, have the necessary legal and regulatory framework, and are also exchanging information in practice.
At the G20 Brisbane summit last November, leaders endorsed a new global transparency standard by which more than 90 jurisdictions will begin automatic exchange of tax information using a common reporting standard by 2017-18.
India has no official estimate of illegal money stashed away overseas, but the unofficial assessments puts the figure somewhere between $466 billion to $1.4 trillion.