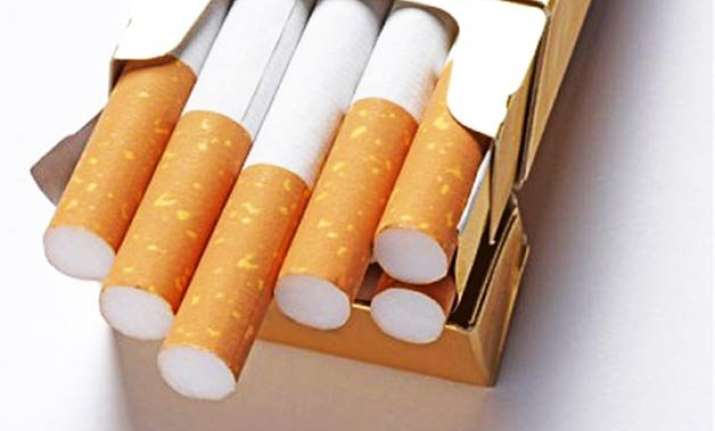 Kolkata: Following an increase in excise duty in the Union Budget 2015, country's largest cigarette maker ITC is all set to increase the price of all of its products. The hike in different categories of the cigarettes is expected to be between 12-21 per cent.
The 65 mm cigarette category, the most affordable segment, will see a maximum price increase of 16-21 per cent, because of a 25 per cent jump in excise duty. Prices of regular, long and king size cigarettes (above 65 mm) are being increased by 13-15 per cent, after a 15 per cent increase in excise duty.
The price of India Kings could go up by 13.6 per cent to Rs 250 while Classic 20 cigarette pack will be more expensive by 14 per cent to Rs 218. Mediocre brands like Gold Flake regular are likely to be priced at Rs 78 for 10-cigarette pack from Rs 68 now. Navy Cut will now be priced at Rs 78 instead of Rs 70.
However, ITC has issued an advisory that retailers are prohibited by law from charging above the maximum retail price printed on the packet and are liable to be prosecuted by the authorities.
The duty hike in the Budget presented on February 28 was above the sharp 72 per cent increase in the July last year. The hike will mostly affect less than 65mm segment. Experts believe that the major hike in this category will tonic domestically manufactured illegal tax-evaded cigarettes.