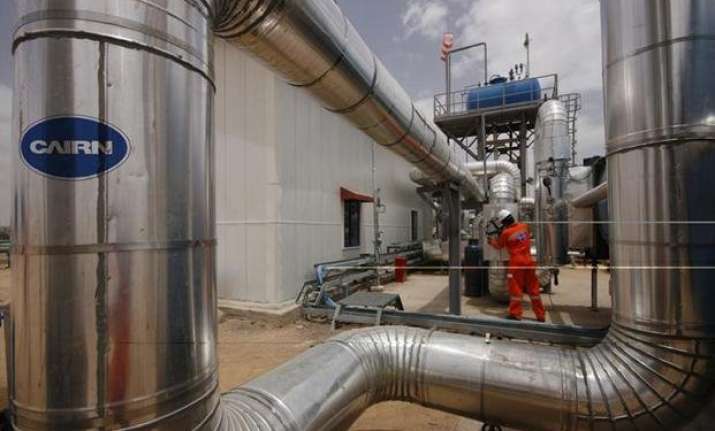 New Delhi: Income Tax Department has slapped a Rs 20,495 crore tax demand on Cairn India Ltd for allegedly failing to pay taxes on gains made by its former parent in a share transfer transaction about eight years ago.
Cairn India said it does not agree with the tax demand and will pursue all possible options to protect its interest.
In a regulatory filing, Cairn India said the demand comprises of Rs 10,248 crore in tax and the remainder Rs 10,247 crore in interest payout.
The tax notice comes days after Cairn Energy, the firm's former promoter, was slapped with a Rs 10,247 crore tax demand for an alleged Rs 24,500 crore worth capital gains it made in 2006 while transferring all its India assets to a new company, Cairn India, and getting it listed on the stock exchanges.
Cairn Energy on Tuesday said that in addition to the tax demand of Rs 10,247 crore, there will be interest and penalty.
Shares of Cairn India fell 3.2 per cent on the Bombay Stock Exchange to close at Rs 226.36.
"Cairn India Ltd has received an order from the Income Tax Department today for an alleged failure to deduct withholding tax on alleged capital gains arising during 2006-07 in the hands of Cairn UK Holdings Limited (CUHL), our erstwhile parent company, a subsidiary of Cairn Energy Plc," the company said in a regulatory filing today.
This, it said, was in respect of the transaction of CUHL transferring the shares of Cairn India Holdings Ltd (CIHL) to Cairn India Limited as part of internal group reorganisation in 2006-07 to facilitate the IPO of Cairn India Ltd.
"A demand of approx Rs 20,495 crore (comprising tax of about Rs 10,248 crore and interest of approx Rs 10,247 crore) is alleged to be payable. Cairn India does not agree with this alleged demand and will pursue all possible options to protect its interest," the company said.
Cairn India, which is now controlled by London-listed Vedanta Resources plc, said it has always been fully compliant with all Indian income tax laws. "Income tax assessments, including transfer pricing assessment were duly completed for FY 2006-07, earlier," it said.
The company is latest to join a slew of multinational firms, including Vodafone Group Plc and Royal Dutch Shell Plc, to face tax demand owing to a retrospective tax law.