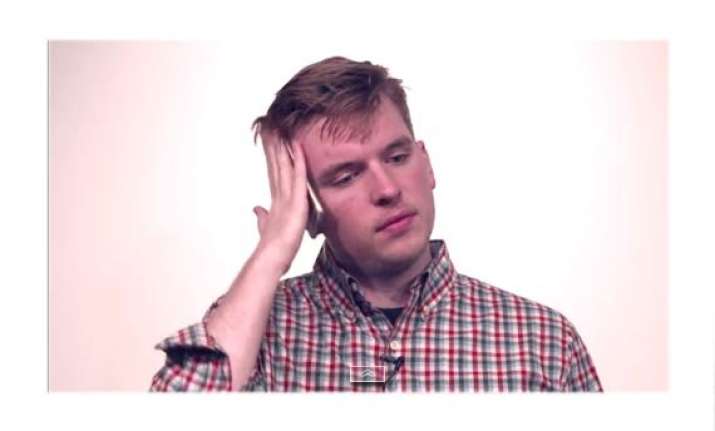 New Delhi: Just as Apple's embarrassing #bendgate issues were receding from the headlines, brace yourself for a new problem - #hairgate.
Multiple iPhone 6 and iPhone 6 Plus users have complained online that the handset traps their hair or beards when they make calls. This problem and apparent design flaw is now being labeled #hairgate on Twitter and other social media networks.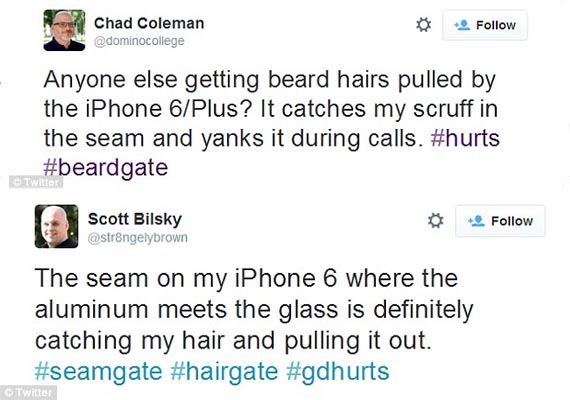 Users say when they end their calls and pull their phones away from their faces, their beard and head hairs are being pulled away with them.
"Initially I thought it was the hair sticking to the screen protector," a member wrote. "But upon closer inspection, it was the seam between the glass and aluminium– hair gets stuck and when you try to free it out, it hurts."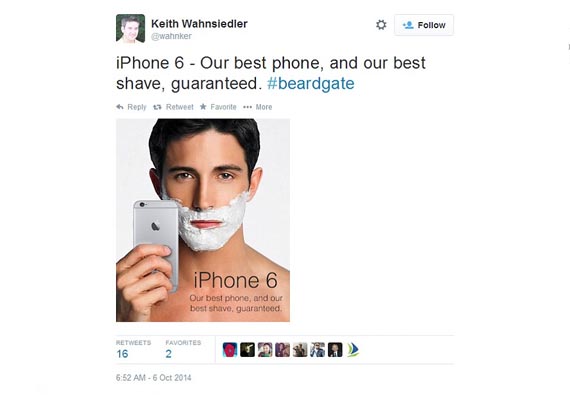 On Twitter there is lot of #hairgate chatter, and of course the obligatory jokes ("the new iPhone 6 not only has NFC, but it doubles as a shaver").
However, some users have suggested a simple solution to the problem: slap a case on the phone. With a case covering the seam, the phone would not be able to grab hold of precious facial and head hairs. Many users would not agree with the solution as they do not want to cover the aesthetics of their shiny new device.
The new allegations have led to internet doing what it does best: making fun of Apple through hoax adverts, suggesting the phone is good for shaving a woman's legs and trimming a man's facial hair. There are suggestions that the iPhone 6 and its larger-screened brother double as effective razors.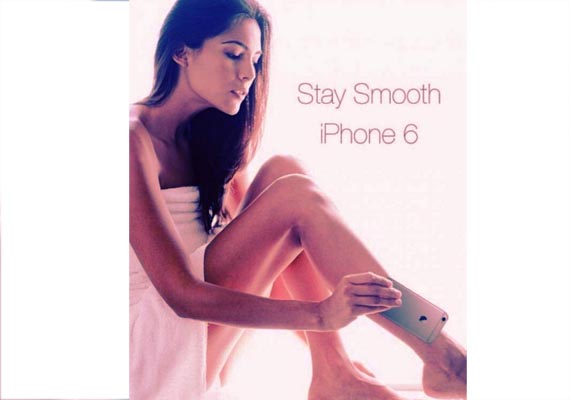 Some said the phone can save you money on going to the hairdressers.  
However, many iPhone 6 users are wondering what all the fuss was about.
For the bendgate the company said with "normal use" a bend in the iPhone should be "extremely rare," and that the new handsets feature "steel/titanium inserts to reinforce stress locations and use the strongest glass in the industry".