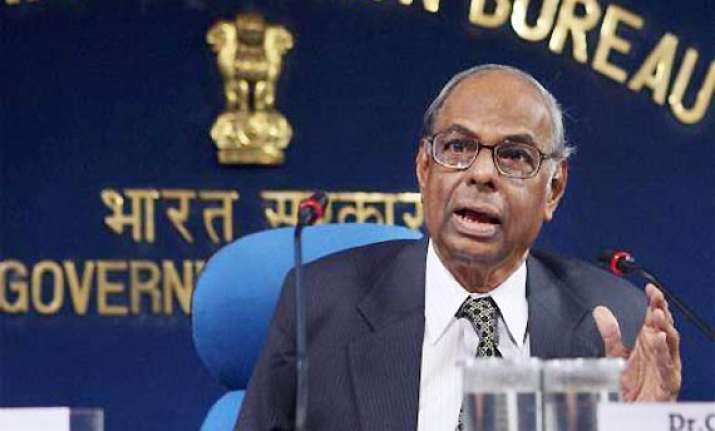 New Delhi, Aug 1: The Prime Minister's Economic Advisory Council (PMEAC) today lowered the economic growth projection for the current fiscal to 8.2 per cent from 9 per cent earlier, citing the uncertain global outlook, high domestic inflation and subdued industrial performance.  

The PMEAC, in its Economic Outlook for 2011-12, also said inflation will remain around 9 per cent till October and thereafter, it would ease to 6.5 per cent by the end of March, 2012, indicating that the RBI may continue with its tight monetary policy for some more months to come.

"The projected growth rate of 8.2 per cent, though lower than the previous year, must be treated as high and respectable, given the current world situation," PMEAC Chairman C Rangarajan told reporters here.

Rangarajan, who had earlier presented the report to Prime Minister Manmohan Singh, said India's agriculture output is projected to grow at 3 per cent in 2011-12, with a favourable monsoon on the cards, as against 6.6 per cent witnessed in the previous fiscal.

Underlining the weak performance by industry, he said the sector is likely to grow by 7.1 per cent in 2011-12, as against 7.9 per cent in 2010-11, due to a slowdown in investment and the weak business sentiment.

"Domestic industries are uncertain about their investments, because they feel, right or wrong, something is not moving... Surely foreign investors will be doubly conscious," PMEAC member Saumitra Chaudhuri said.

The services sector, which accounts for over 50 per cent of the GDP, has, however, been projected to grow at 10 per cent this fiscal, compared to 9.4 per cent in the previous fiscal.