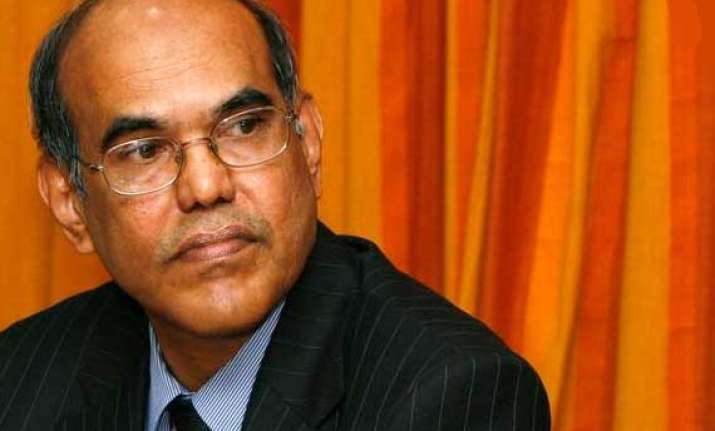 Pune, Nov 16: Amidst demand for easing of interest rate, RBI Governor D. Subbarao on Friday said inflation is "quite high" at 7.45 per cent even as the bank is conscious about economic growth.
His remarks come as headline inflation fell to an eight-month low of 7.45 per cent in October from 7.81 per cent in the previous month.
"At 7.45 per cent inflation is certainly quite high," Subbarao told reporters on the sidelines of a function here, adding the central bank is always on "high alert" on the inflation front.
Subbarao said the RBI was also concerned about economic growth.
"We're always on high alert, high alert about growth, about inflation certainly," Subbarao said.
His comment comes amidst hopes of the government and industry of early monetary easing by RBI on the back of falling inflation and negative industrial growth.
The factory output contracted by 0.40 per cent in September, driven by a deeper contraction in capital goods sector. In the first quarter, GDP grew by 5.5 per cent.
In the busy season credit policy announced on October 30, Subbarao had said he expected price pressures to ease only in the first part of 2013 and had indicated that any easing of interest rate would happen only in January.
The next mid-quarter review of monetary policy for 2012-13 would take place on December 18.