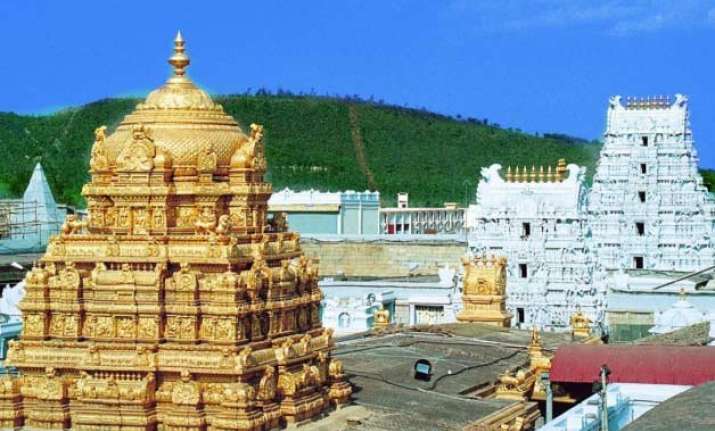 Tirupati: The Venkateswara temple, India's richest shrine located on the hills of Tirumala in Andhra Pradesh's Tirupati, has roped in software giant Tata Consultancy Service (TCS) as the technology partner to provide all online services.
Tirumala Tirupati Devasthanam (TTD), which manages the affairs of the temple, Friday said TCS would take care of services including of e-darshan and all advance and current booking.
TTD executive officer D. Sambashiva Rao reviewed details of the collaboration with TCS CEO N. Chandrasekaran.
He said besides the technology support for the online services of the TTD, the TCS will also support the web-based activities of the temple administration including the online publications and the TTD website maintenance.
Thousands of pilgrims visit the famous temple every day. According to TTD, over 2.26 crore pilgrims visited the temple during 2014.
The overall revenue of the temple during 2013-14 was Rs.2,263 crore. This is likely to be Rs.2,401 during the current financial year.