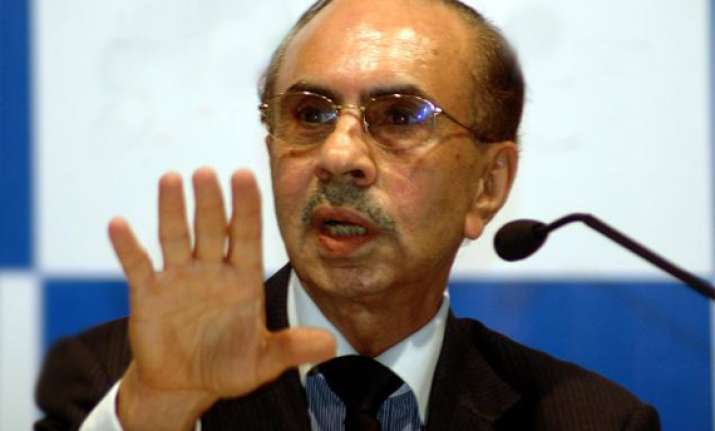 Lucknow, Jun 3: Industry chamber CII on Friday said the Indian economy is currently in the midst of a slowdown.
Besides the economic growth slowing down to a nine-year low of 6.5 per cent in 2011-12, other factors including high fiscal deficit, rising prices and deceleration in investment activity have further exacerbated the situation, Adi Godrej, President, The Confederation of Indian Industry (CII) told reporters here.
He said weakening industrial growth was a key cause of concern, but despite the grim outlook, there was some good news. With the interest cycle turning around, some recovery in capital formation and in GDP growth was expected in the financial year 2012-13, Godrej added.
"We thus have ahead of us the Herculean task of reviving economic growth. Further, reforms are needed for the economy to get back to pre-crisis growth trajectory.
"Hence, it is imperative that there is a focus on reforms and governance aimed at revival of growth. This needs structural reforms both at the central as well as the state level," he said.
Godrej said that CII has been continuously engaging with the government and political parties in advocating efforts to promote reforms in critical areas of importance to the economy.
He said CII strongly supports the raising of FDI limits in aviation, insurance, defence and opening up multi-brand retail.
The CII president said the industry chamber at the state level would advocate key reforms in agriculture, power, land acquisition and reforms related to procedural and clearance issues faced in setting up new businesses.
Regarding Uttar Pradesh, Godrej said the state has immense potential in terms of population and market size and the need of the hour were reforms and effective policy framework.
Earlier in the day, a delegation led by Godrej met CM Akhilesh Yadav to present CII's developmental agenda for the state.
He impressed upon the CM that accelerated reforms and good governance can enable UP to achieve double-digit GDP growth.
To facilitate and attract investments in the state, the government should strengthen the single-window mechanism and ensure effective execution of the policies, Godrej said.
On CII's recommendations, the CM reiterated the government's commitment to make 'Udyog Bandhu' an empowered agency to facilitate investment in the state.
Godrej said CII is proposing Invest North Conclave, to showcase the investment opportunities in the Northern Region with a special focus on 'Brand UP', to both domestic and foreign investors.
He invited the state government to participate in this initiative to position UP as an ideal investment destination.
The CII president said the state government should support the implementation of Goods and Services Tax (GST) as it would be a game changer for the country and the state would gain immensely from the same.