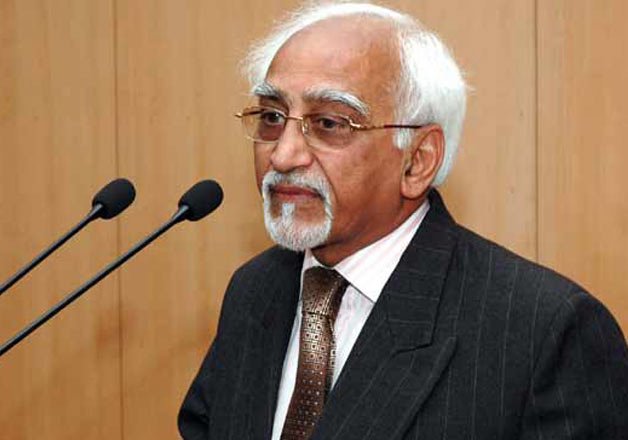 Phnom Penh: Vice President Hamid Ansari on Wednesday said India wants to expand areas of cooperation with Cambodia and urged the Indian community in Cambodia "to share with him areas where more cooperation is needed".
Ansari, who is on a three-day visit to Cambodia from September 15-17 at the invitation of Cambodian Prime Minister Hun Sen, addressed the Indian community at an event hosted here by the Indian Ambassador in Cambodia Navin Srivastava.
He said Cambodia has had more than its share of turmoil, adding that it has demonstrated its capability to overcome all such turmoil, a statement released here said.
He said India valued its relationship with Cambodia.
"We want to build up our relations based on the needs of government and the people. We would want to explore and expand areas of more cooperation and call upon the Indian community in Cambodia to share the areas where more cooperation is needed," he said.
Ansari will hold talks with the leadership there to strengthen ties and shore up the "below potential" bilateral trade and investment as part of India's push for an enduring partnership with ASEAN countries, the release said.