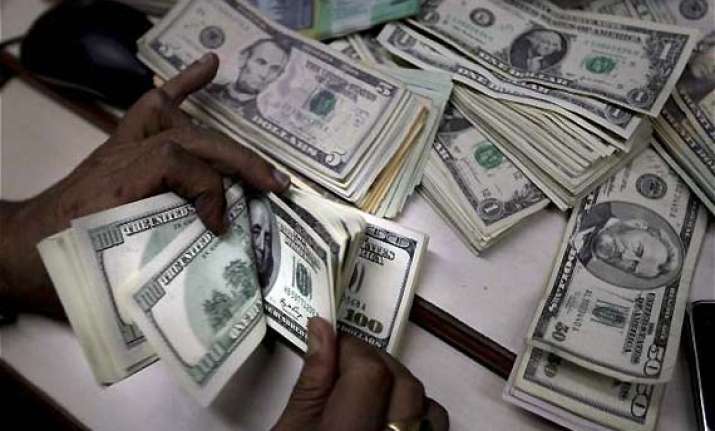 Mumbai, Dec 22: India's foreign exchange (forex) reserves went up by $1.63 billion to $296.63 billion for the week ended Dec 14, data released by the Reserve Bank of India (RBI) said Saturday.
The reserves had gone up by $484.2 million to $294.99 billion in the week ending Dec 7.
The foreign currency assets (FCA) - the biggest component of the forex reserves - increased by $1.61 billion at $262.11 billion, according to the weekly statistical supplement released by the RBI.
The FCA was up 492.7 million to $260.50 billion in the week ending Dec 7.
The central bank said FCA in US dollar terms included the effect of appreciation or depreciation of non-US currencies held in reserve, such as the pound sterling, euro and yen.
Gold reserves value remained the same at $27.80 billion. Their value had dipped by $386.2 million in the week ended Nov 30. The value had remained unchanged at $28.18 billion since the week ended Nov 2, when the value of gold reserves rose by $56.4 million.
The special drawing rights (SDRs) increased by $15.4 million to $4.43 billion during the week under review, while reserves with the International Monetary Fund (IMF) were up by $7.8 million to $2.27 billion.
The SDRs had decreased by $8.9 million to $4.42 billion during the week ended Dec 7 while reserves with the IMF had gone up by $0.4 million to $2.26 billion.