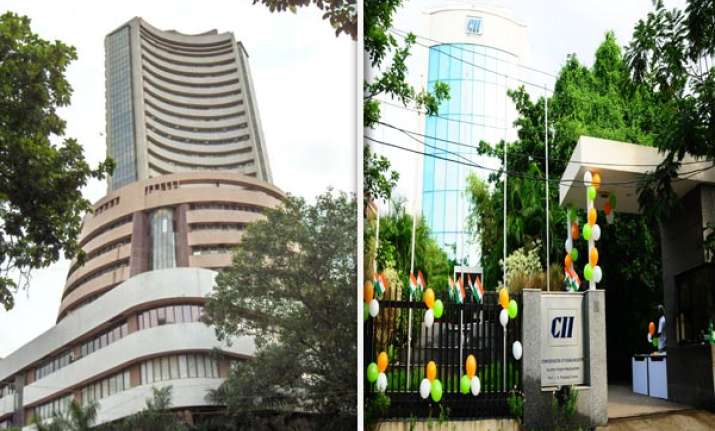 Mumbai: India Inc on Friday criticised the government's move to restrict outward foreign investments to control current account deficit, a key reason seen behind currency market volatility.
"While fully being cognizant of the situation on the current account balance front, which has prompted the RBI to impose cap on outward investment. This would be a dampener to India's global aspirations," said Chandrajit Banerjee, director general, Confederation of Indian Industry (CII).
"To stabilise the rupee, it would have been more appropriate to initiate policies which prevent influx of non-essential imports such as coal and iron ore and augment forex inflows."
The partially convertible rupee dipped to a new record low of 62.03 against the dollar at inter-bank foreign exchange market here, surpassing its previous record low of 61.80 hit on Aug 6, 2013.
The rupee was quoted at 61.65 at 5.00 p.m. (India time) against its close Wednesday at 61.43.
The depreciation of the rupee came despite a series of measures announced by the government to control current account deficit (CAD), a key reason seen behind the currency market volatility.
The Reserve Bank of India late Wednesday unveiled rules to restrict restrict foreign investments of private individuals and companies and announced additional curbs on gold imports.
For the first time ever, the Indian rupee slipped below 62 against the dollar Friday despite the government's efforts to stem the currency's fall.
The 30-scrip sensitive index (Sensex) of the S&P BSE, which opened at 19,297.11 points, closed at 18,598.18 points, down 769.41 points or 3.97 percent from Wednesday's close at 19,367.59 points.
At one point during the day, the Sensex tanked over 807 points.
The wider 50-scrip Nifty of the National Stock Exchange (NSE) also closed Friday's trade at 234.45 points or 4.08 percent down at 5,507.85 points.
The massive selling pressure in the stock markets was also attributed to the high demand for the US currency.
The authorities fear continued fall in the rupee value will exacerbate the current account deficit in the short term, deter investment and further curb growth in Asia's third-largest economy.