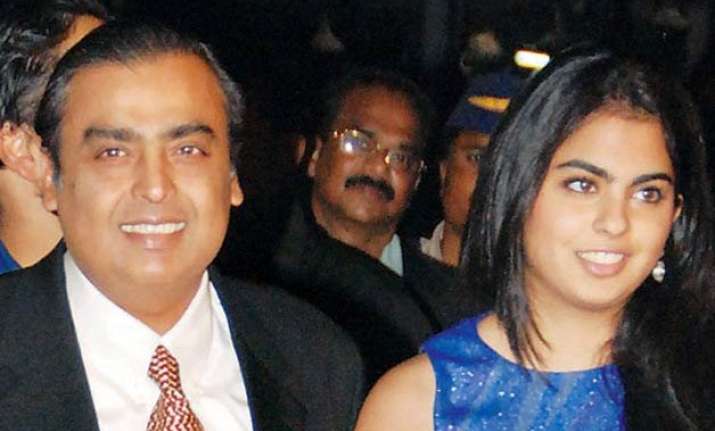 Isha Ambani and Radhika Piramal, the generation next of India Inc, are all set to forge stellar reputations in their industries. They have featured in the forbes list of 12 'Power Business women' from Asia in 2015.
 
Isha, 23, is the daughter of Reliance Industries Limited chairman Mukesh Ambani. She is a director at Reliance Jio Infocomm and Reliance Retail Ventures, while Piramal, daughter of VIP Industries Chairman Anand Piramal is the managing director (MD) of VIP Industries.
 
Radhika Piramal, 36 took over as managing Director in 2010 when the company was in doldrums, she turned it into a sought after brand that in India outsells world market leader Samsonite and has annual sales of over $150 million.
 
 Forbes said that Piramal has roped in Bollywood stars to promote her goods. She previously worked at management consultant Bain and is a graduate of Oxford with an MBA from Harvard.
 
The list also includes Ameera Shah, 35, MD, promoter and CEO at Metropolis Healthcare and Samina Vaziralli, 39, head of strategic projects at Cipla New Ventures .
 
 Akhila Srinivasan, MD/non-executive director of Shriram Life Insurance/Shriram Capital; Biocon founder chairman and MD Kiran Mazumdar-Shaw; Axis Bank CEO and MD Shikha Sharma and Life Insurance Corporation MD Usha Sangwan are also on the list.
 
Forbes said that within a decade, Srinivasan has catapulted Shriram Life Insurance into one of the top five private players in its industry in India in terms of profitability
 
Besides, ICICI Bank CEO Chanda Kochchar and State Bank of India chairperson Arundhati Bhattacharya, have been named by Forbes in its 50 'Power Businesswomen' from Asia who have proved their mettle  in the traditional male bastions.