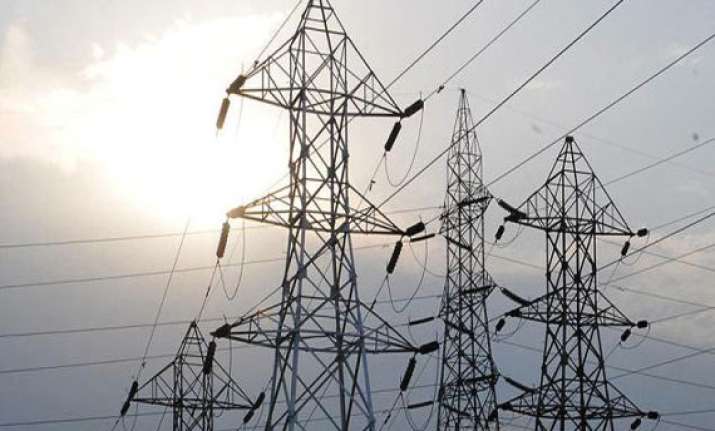 Dhaka: Indo-Bangla cooperation in the power sector today entered a new phase, with the two countries breaking ground for a 1,320-MW coal-fired power plant and inaugurating a joint transmission line that will export 500 MW from India.
Prime Minister Manmohan Singh joined the inauguration of the cross-country transmission line and the laying of the foundation stone for the Maitri Thermal Power Project through video conferencing, while his Bangladeshi counterpart Sheikh Hasina was present at a sub-station in western Bheramara, about 240 km from here.
"Today's inauguration represents an important milestone in connecting our two countries and the broader region through a growing wave of cross-border energy links and trade," Singh said.
These initiatives will strengthen the bonds of friendship between India and Bangladesh and add a rich dimension tobilateral relations, he said.
Hasina, who was joined by India's New and Renewable Energy Minister Farooq Abdullah at the sub-station, said, "Such cooperation would pave the way to embark on more ambitious projects to the benefit of both the countries.
"The inter-grid connectivity is part of an immediate solution which would go a long way to alleviate the power deficit in Bangladesh."
The formal opening of the joint transmission line came a week after India launched a test transmission of electricity under an agreement to export 250 MW to its energy-starved neighbour.
The inauguration began with the supply of 175 MW from India to Bangladesh's National Grid and officials said he
agreed quantum would start coming from next month.
Bangladesh will import 250 MW from the Indian government's "unallocated quota" and another 250 MW will be supplied by an Indian private firm.
The groundbreaking for Bangladesh's biggest-ever joint venture coal-run power project came against the backdrop of protests by environmentalists, who fear that the project near the Sundarbans, also shared by India, would endanger the world's largest mangrove forest.